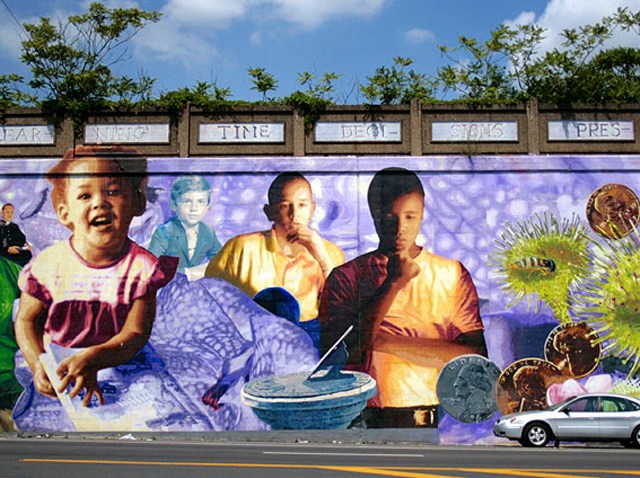 Where Magazine, and the Philadelphia Mural Arts Program have teamed up and are holding a fundraiser on October 18, at Sampan's Graffiti Bar located at 124 South 13th Street.
The 5-7 p.m. happy hour will be bartended by Laura Burkhardt from Where Magazine and Ryan Derfler from Mural Arts Tours. All tips will be donated to the Mural Arts Program.
There will be $4 American Pale Ale, house wines and daily featured cocktails.
Come out and help keep the city decorated with murals.