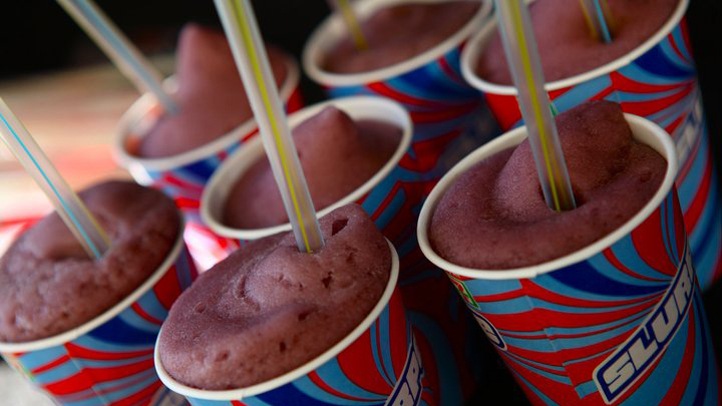 Happy 7-Eleven Day!
To celebrate its 86th birthday, 7-Eleven is giving out free 7.11-ounce Slurpees today.
Select 7-11 locations across the country will even have birthday parties and "Slurpee-brations" with music, entertainment, prizes and food.
7-Eleven expects to give out five million Slurpees today, according to a press release.

That's a whole lotta' Slurpee!