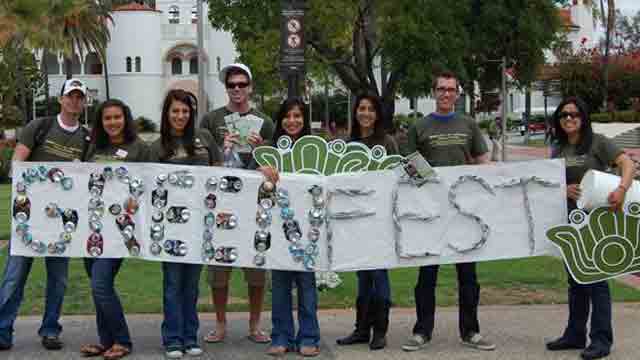 Organizers of the fourth annual GreenFest Philly hope to get people involved in the eco-friendly lifestyle and adopt green practices during Sunday's event from 11am –6pm at 2nd and South Street.

GreenFest Philly will host more than 200 local and national green businesses and dozens of community and non-profit groups.

This year's theme is all about food. Experts are expected to help educate the public on how to buy locally, eat vegetarian, grow your own food and support farmer's markets.

SCA Americas, a global hygiene company with headquarters in Philadelphia, has partnered with Philadelphia Opportunities Industrialization Center to bring a unique "green tailgate" to GreenFest.

SCA will showcase live, sustainable cooking demonstrations and provide recipe cards for organic dishes. They will also offer green tailgating tips, such as carpooling to the tailgate and using propane for grilling.

About 25,000 people are expected to attend this year's event.