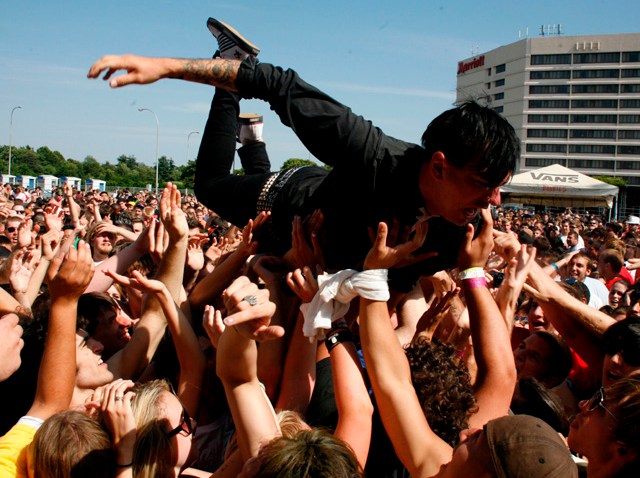 It's summer, so that means it's time for the very popular, very entertaining Van's Warped Tour.

And, as always, entertainment ranges from emo to punk to hardcore. Fan favorites this year include Alkaline Trio, Motion City Soundtrack, Reel Big Fish, Sum 41, The All-American Rejects, and many more.

You can join in on the fun this Friday, July 16 at the Susquehanna Bank Center in Camden. The madness starts at 11 a.m.

Every year, almost 1 million people come together to see their favorite bands play what is considered the live soundtrack of summer. The tour's been running since 1995 and has a flea-market atmosphere, where fans can purchase band merchandise, records and more.

Tickets are $20 bucks (small price to pay). So round up your friends and rock out!