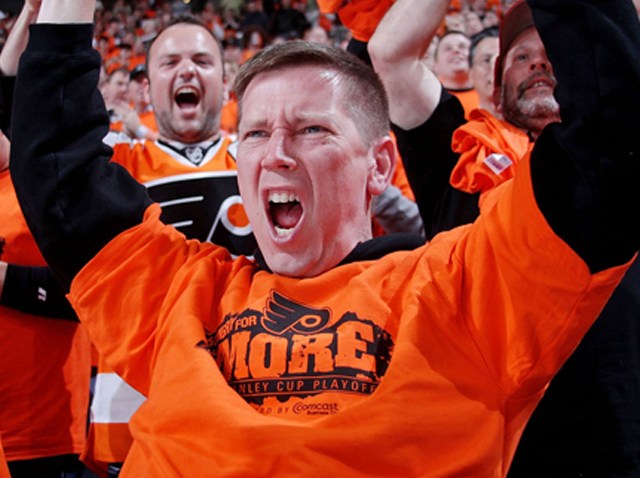 It's time to get "Flyered Up" hockey fans – the Flyers are in the playoffs and we've got to show our support – just like Rita's is showing the fans their support by giving away free orange water ice.
Get to the Rita's on Street Road in Bensalem today at noon and grab your free icy treat, scooped by the Philadelphia Flyers Ambassador of Hockey, Bob Kelly.
And even more exciting than free orange? The Flyers Fun Patrol will be in the parking lot handing out free prizes.
Go Flyers!