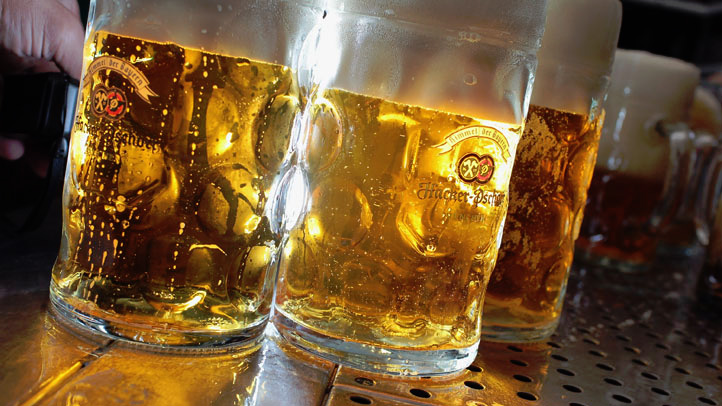 A day of drinking, eating and shopping will bring thousands to downtown Newark, Del. to celebrate the town's 9th Annual Food and Brew Festival.
On Saturday, July 28, more than 40 types of beer will be paired with creative food offerings at 17 showcased Newark restaurants.
Attendees will go from one restaurant to another to sample featured brews for just a buck and food specials from the participating restaurants.
Beer tastings and food specials will start at 2 p.m. and last until 8 p.m.
You do not need a ticket to attend this event, all you need to bring is cash and a state issued ID to prove that you are of legal drinking age.
The Food and Brew Fest will also hold the "Hops and Shops" Sidewalk Extravaganza, which begins at noon. This shopping spree will showcase goods and wares offered by downtown merchants.
Musicians and balloon decorations will add another piece of entertainment during the festival for all to see.
Children will not be left out of the from the activities because Out & About Magazine will host a root beer tasting stand on Academy Lawn until 6:00 (or supplies run out).
There is plenty of parking in downtown Newark -- just don't drive if you plan on drinking -- and a complimentary, air conditioned shuttle from 4 to 8:30 p.m. that will take you to stops that are located within reasonable distance from many stores.
For menus, participating restaurants or more information call (302) 655-6483 or visit Newark Food and Brew Festival.
Their will be a giveaway of a '9 commemorative 5 ounce tasting mug' to the first 2,500 people to attend the event.