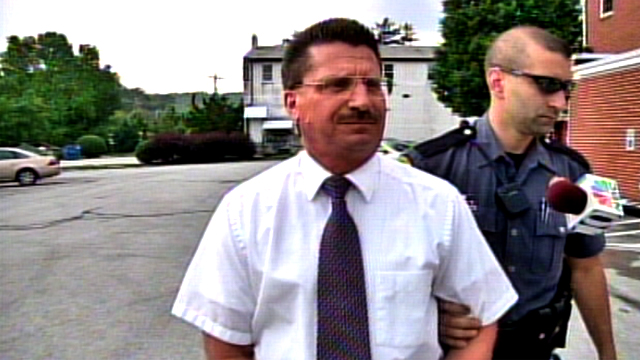 A 12-year old boy became the victim of a flasher Saturday evening after a man dropped his pants and showed his genitals. Now, the alleged attacker is behind bars and the boy is speaking out.
"When I was in the bathroom, I had a feeling he was gonna do something," said the boy whose identity we are keeping confidential.

The incident happened inside a bathroom at the Macy's in Exton Square Mall just after 7 p.m. Saturday, police said.

The boy was with his parents, but went to the bathroom on his own. He was inside a stall when the man entered another stall, dropped his pants, knelt to the floor and shoved his genitals under the stall partition, according to Detective Scott Pezick of West Whiteland Township Police.
The boy quickly ran from the bathroom and told his parents. "I got really panicked," he told NBC10's Byron Scott.
Surveillance video shows a man leaving the bathroom 20 minutes after the boy fled. Over the course of the day, police say the same man visited the same bathroom four more times.
The suspect, Robert Jarjisian of Quarryville, Pa. was arrested Monday and charged with indecent exposure, corruption of minors and open lewdness, according to the Whiteland Township Police Department.
Jarjisian told police he "shouldn't have been there" and initiated the person in the next stall after hearing what he thought was the tap of a foot -- a signal used by people who cruise for sex in public.