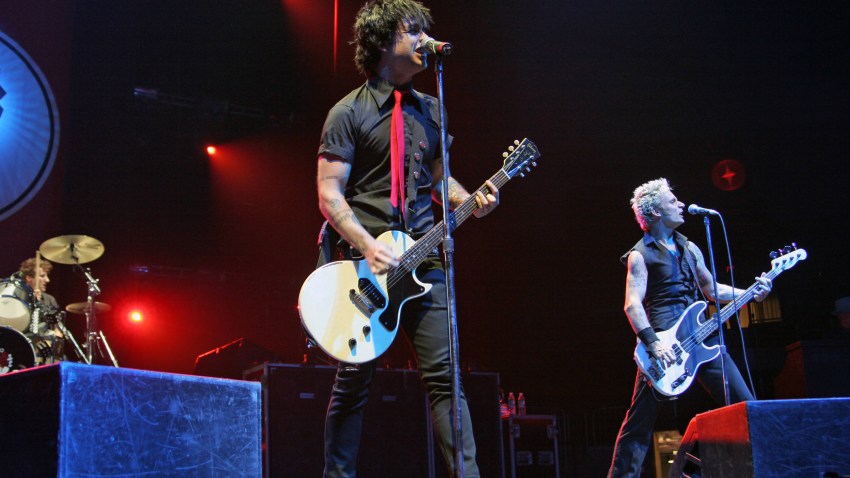 Playing guitar for your favorite band is usually only possible in video games. But for one fan, Green Day made his dream a reality when they yanked him out of the crowd and thrust a guitar into his hand -- and check this, he was actually great!
Derek Hensinger, 22 from Macungie, Pa., probably never thought that his guitar skills in his band Bang Diesel would come into use at the Green Day Concert.
But at the Spectrum in Philadelphia on Wednesday night singer Billie Joe Armstrong grabbed Hensinger and gave him the opportunity of a lifetime, to play with the band, according to the Philadelphia Inquirer.
The extremely entertaining show was made even better by the surprise fan guitarist. The crowd waited in anticipation to see if this young 22-year- old would be able to pull it off.
And he did, with flying colors. "Jesus of Suburbia" was brought to life as the talented, singing guitarist took over the stage. He was so amazing that he might as well have been in the band.
Hensinger posted the video of his debut on Youtube—of course his friends caught his moment on camera.
The mind blown kid explains a couple things upfront, "One, this wasn't scripted, it was all spur-the-moment. Two, I'm actually playing the guitar here," Hensinger explains on Youtube.com.
So one question remains. Is Hensinger getting a gig, Green Day?