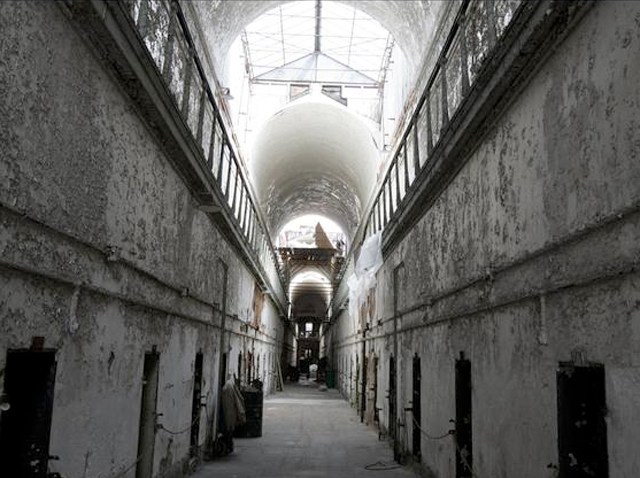 Are you brave enough to enter Terror Behind the Walls by yourself? Yes, alone, through the entire haunted prison.

The Eastern State Penitentiary will be selecting 13 visitors to go through the haunted house alone.
Those who wish to enter the frightening contest must first sign up through the Terror Behind Walls all-new interactive Website. Contestants must explain why they want to experience Terror Behind the Walls ALONE.
The winners will be selected at random from those who signed up on the Website and alerted the day before their night in the Penitentiary, from now until November 6.
Not only will the 13 winners get to walk the haunted attraction alone, they will also win $50 in LUKOIL Gas and be entered in a second drawing.

The winner of the drawing will be able to bring five guests to spend an entire night in a cellblock, a gourmet dinner inside the Penitentiary and at midnight they will be accompanied by a professional storyteller.
Be afraid, very afraid