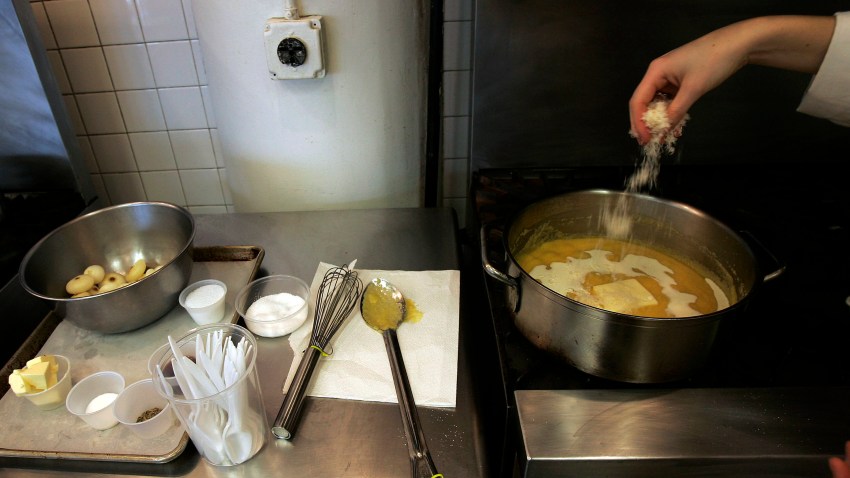 Tonight, new Fork chef Terence Feury serves up his first meal for the restaurant's Wednesday night Chef's Dinner. The intimate, casual meal provides the perfect opportunity to see what he has up his sleeves.
Fork Etc. has been hosting Chef's dinners most Wednesdays for a few years now. Fork owner Ellen Yin is a regular at the event as are low-profile foodies from the neighborhood. Diners lucky enough to score a seat at the communal table (reservations are not accepted so show up early!), indulge in a menu created purely on the chef's whim. The prix-fixe costs an affordable $40 and even includes wine.
Dinner starts at 8:00 so make sure you get there early. It's truly first-come, first-served.
Copyright FREEL - NBC Local Media