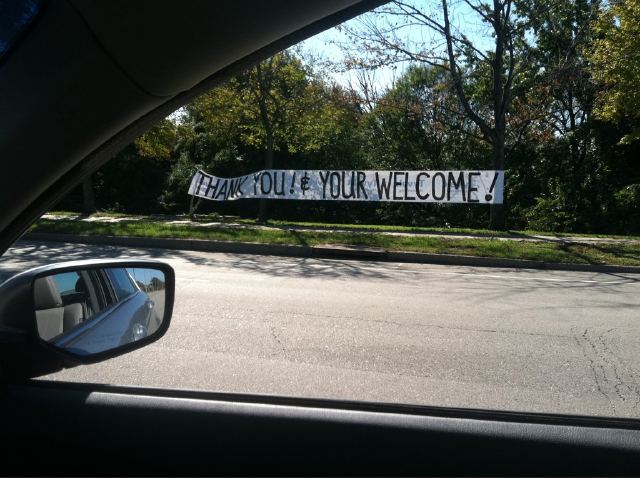 One week ago, three Eagles fans showed up outside the team's South Philadelphia headquarters to call for Andy Reid's head. They held up a sign asking for the head coach to leave town, writing "Andy the Times...To Go," a play on Reid's famous "Times Yours" that he typically ends press conferences with.
The controversy picked up when Eagles lineman Jason Kelce and Evan Mathis, leaving a film study session at the Eagles training facility, reportedly asked the fans to take down the sign. Initial reports said that the lineman threatened them, which the linemen clarified Thursday in the Philadelphia Inquirer:
Each said that fans are free to express their opinions, but that they did not want to see such sentiments "on our front yard" outside the NovaCare Complex.
On Monday, following the Eagles' 20-13 victory in Washington, the fans returned with a different message. As Philadelphia Inquirer beat writer Jeff McLane tweeted in the above photo, the tune of the fans changed from negative to positive, despite a small grammatical error. This time it read "Thank You & Your Welcome."
No official word on if any Eagles players stopped to thank them for the sign.