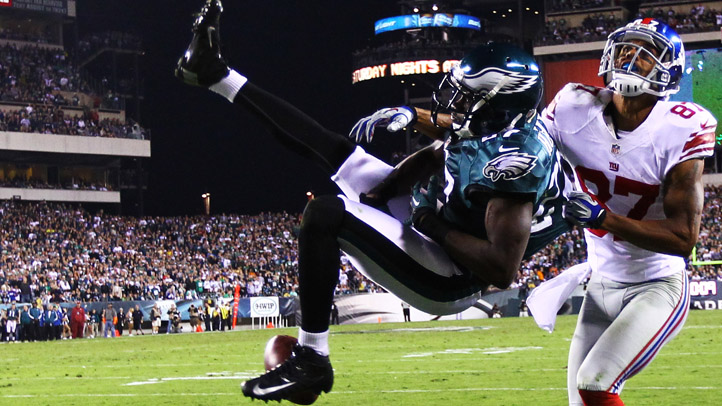 The Eagles battled the Giants on Sunday Night Football on NBC10 this week.
It was a night to honor Brian Dawkins by retiring his No. 20 jersey then time for the Birds to battle the G-Men.
See how fans and journalists from around the area discussed the game on Twitter as Mike Vick and the Eagles held on to beat the G-Men 19-17 and to advance to 3-1 on the season.
[View the story "Eagles-Giants as Told Through Tweets" on Storify]