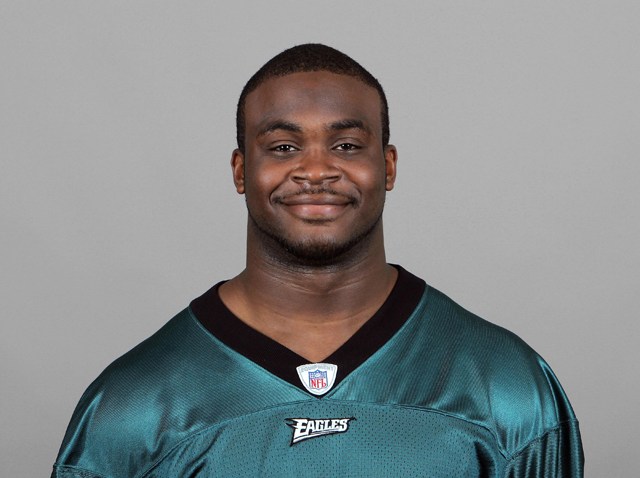 Looks like Omar Gaither went from starting middle linebacker last week to wearing street clothes this week.
Gaither was placed on the Eagles inactive list as they take on Jacksonville Sunday afternoon.
The veteran linebacker recorded 11 tackles filling in for Stewart Bradley last week at Detroit.
He wasn't the only recently active Bird to find himself sidelined.
CB Trevard Lindley, TE Clay Harbor and DE Antwan Barnes all won't be uniform against the Jaguars.
Barnes had played in both of the Eagles first two games, recording three tackles. Darryl Tapp -- active for the first time since being acquired from Seattle during the off-season -- will likely take over Barnes defensive end/joker role.
Yet again Harbor and the third-string QB are the only skill-position players on the inactive list.
The rest of the inactives were T Austin Howard, DE Daniel Te'o-Nesheim, LB Keenan Clayton and third-string QB Mike Kafka.
The Jags inactives list is headlined by injured safety Anthony Smith. The rest of J-Ville's inactives are LB Justin Durant, DT Landon Cohen, FB Brock Bolen, T Kevin Haslam, RB Deji Karim, DE Austen Lane and TE Zach Potter.