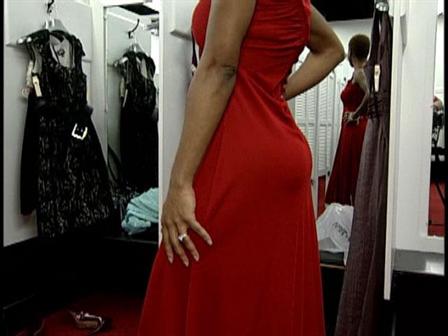 WASHINGTON (AP) -- It's the fear of every woman preparing for an inaugural ball: stepping out on the big night in the perfect gown, only to spot someone else wearing the same thing.
A new Web site is designed to limit these social nightmares. It allows you to "register" the gown you're going to wear to a specific inaugural ball. You describe the color, length, designer, neckline and other distinguishing characteristics. You can even upload a photo.
Andrew Jones got the idea for his site, Dressregistry.com, after his wife traveled from their Florida home to New York City to buy a gown for a charity ball. She made the trip solely to avoid seeing the same dress on someone else.
It's a problem that even the first lady has run into. Laura Bush was one of four women who showed up in the same red Oscar de la Renta gown at the 2006 Kennedy Center Honors. She quickly changed into something else.
So far, about 100 gowns have been registered for more than two dozen official and unofficial inaugural events.