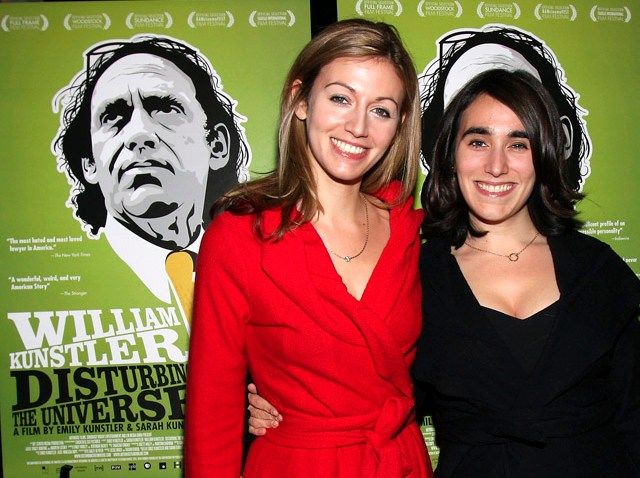 What can you say about a middle-class family man that went from celebrated activist to "the most hated lawyer" in America?
Ask his daughter, Emily Kunstler, who along with her fellow filmmaker and sister Sarah Kunstler made a film about their dad, exploring his life and legacy.
That's the part where their dad went from middle-class family man to celebrated radical activist -- when he took on the establishment (the Chicago Seven, Attica, the stand-off at Wounded Knee) -- to "the most hated lawyer in America" -- after defending people accused of rape, murder, organized crime and terrorism.
Not something every kid can say about their dad -- or would want to.
The Philadelphia premiere of William Kunstler: Disturbing the Universe starts at 3:30 p.m. at The Painted Bride Arts Center at 230 Vine Street, followed by a Q&A with Emily Kunstler. Tickets are $20; $15 for First Person Arts members.
Thanks to Phawker for the tip.
Bonus for Pa. lawyers: The program has been approved for two hours of ethics credit. (Yes, it may seem like an oxymoron, but even lawyers have ethics. Some of them, at least.)