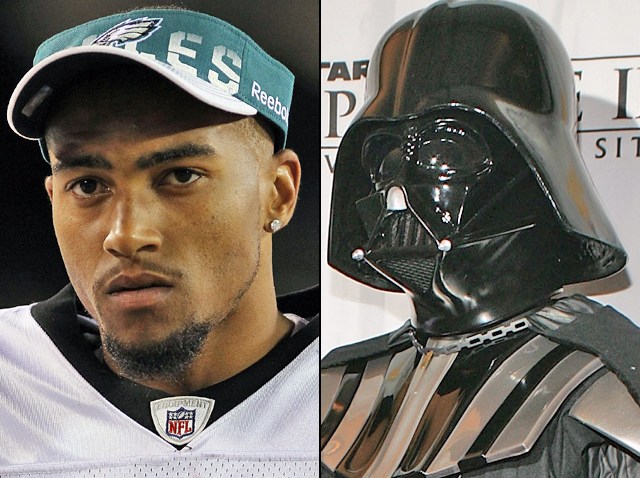 DeSean Jackson is expected to be back in the Eagles starting lineup Sunday and be sure you get a good look at him because he will be wearing a special piece of equipment that could make him look a little different out there on the field.
D-Jax, returning from his second violent concussion in as many seasons, will be wearing a helmet for the Colts game that is specially designed to stop head injuries.
The AP sums up what it's all about:
Jackson said after Thursday's practice that he has worn helmets made by Schutt since he was "a little kid."
"Never had a problem," he said.
But he was recently given a newer model helmet, which according to the Schutt website has additional cushioning that will help protect players from injury.
Asked how it feels, he said, "I don't know, man. I haven't played a game yet. It feels better, a little bit."
Forgot how it feels -- I think all football fans would agree that any equipment that keeps players healthy, on the field and on our fantasy rosters is a good thing.
The real question is here is if Action Jackson's new headgear will rival the jokingly refereed to as "visible from space" dome protector once worn by concussed Mets third baseman David Wright?
Will the Eagles wideout and punt returner be looking like a Koopa under a humongous helmet? Maybe like he turned into Darth Vadar? Could he look like a real life bobble head?
It's doubtful that the helmet will look much different -- most likely it will just contain some extra padding -- but since the NFL allows players to wear helmets from various companies it could happen.
Yes, there is something else besides the Peyton Manning Show and the return of Michael Vick to look forward to on Sunday. The countdown is on -- Helmet Watch 2010.