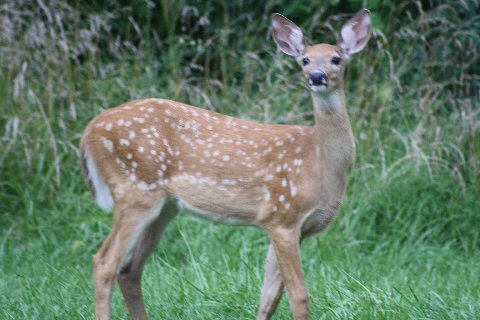 A Pennsylvania hunter who shot a deer in a crowded Wal-Mart parking lot on the first day of hunting season last year will have his record expunged if he completes six months' probation without incident.
The Pittsburgh Tribune-Review reports 40-year-old Arcangelo Bianco Jr. was accepted into a first offenders' program by an Indiana County judge on Friday. The program doesn't require a guilty plea, though Bianco must also pay $1,080 in court costs and probation supervision fees and do 20 hours of community service.
An employee of the Wal-Mart in Burrell Township told police Bianco sped in his pickup and fired a handgun near the store's cargo loading area. Bianco allegedly fired another shot as the deer ran across U.S. Route 22 and two more as the animal fell in a woman's yard.
Bianco had pleaded guilty to the charges.
Copyright AP - Associated Press