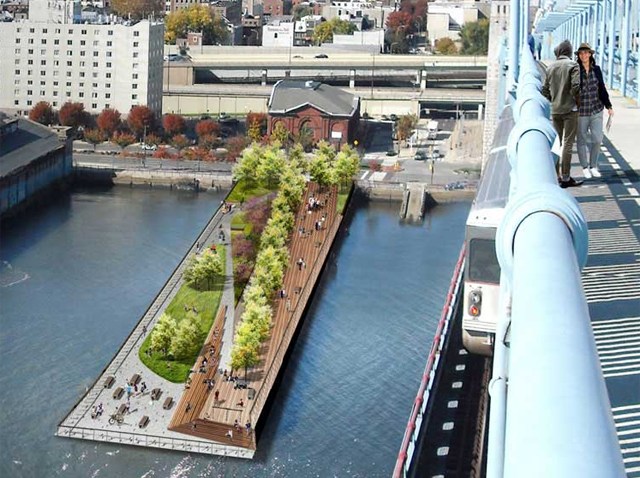 It was way back in February of 2009 when Mayor Nutter and the Delaware River Waterfront Corporation announced the beginning of a truly ambitious project.
The goal was to create a one-acre public park on a vacant pier at the base of Race Street, just south of the Ben Franklin Bridge.
Headed by prominent local officials and a nationally recognized landscape design team, that dream is now a reality.
The Race Street Pier officially opens Thursday at 2 p.m. A ribbon cutting ceremony with Mayor Nutter will mark the debut.
The park will feature free public wireless Internet, 37 large trees and nearly 10,250 four-inch pots of shade tolerant grasses.
The park will also include 200 solar-powered LED light blocks embedded into the paving, according to the DRWC.
Yet as momentous as the occasion will be, its only a small part of what promises to be an even bigger plan for the central Delaware River waterfront.
The DRWC plans to transform it into an exciting attraction for residents and tourists alike, complete with public parks, trails, hotels and much more.
You can find out more about their plans by visiting their website.