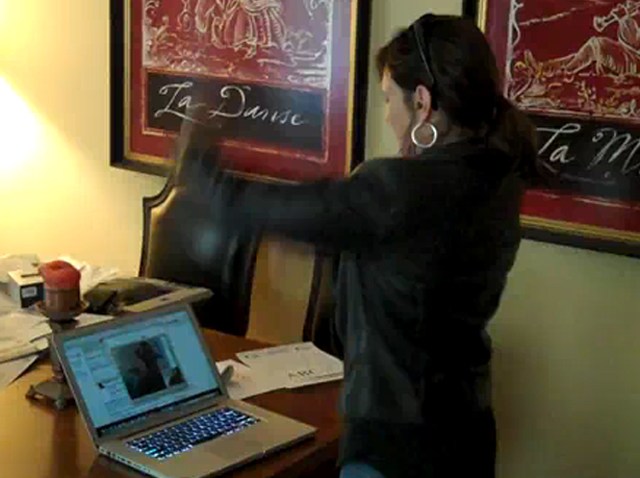 Mothers hold their children's hands for a short while, but their hearts forever. ~Author Unknown
I received the most wonderful mother's day gift from my daughter and You get to see it. Well, you get to experience it.

Alexa is in LA. I'm in Philly. I miss her every day. Today Alexa introduced me to Ichat. We could look at each other and talk in real time.

But the best part was when she said we were going to DANCE TOGETHER.
She turned up Miley Cyrus's "I Can't Wait to See You Again". Together across the miles, we danced ourselves silly.

(The video starts off a little shaky but hang in there, it gets better.)
Oh, my gosh. This is how I know I have had a serious impact on my child.
(Poor thing. ) :) This is us imitating one of our favorite YouTube videos of teen boys dancing to this song in a basement.

Anyway, I felt like we'd spent time together today. The miracle of technology I guess and the miracle of my daughter.

Thanks honey. I Love you.
Lu Ann Cahn is an Emmy award-winning journalist who's been in the biz for more than 30 years. She's survived motherhood, breast cancer and chasing down bad guys. Now, Lu Ann's trying to complete a year of "firsts." Can she do it? She'll be posting daily here on NBCPhiladelphia.com.