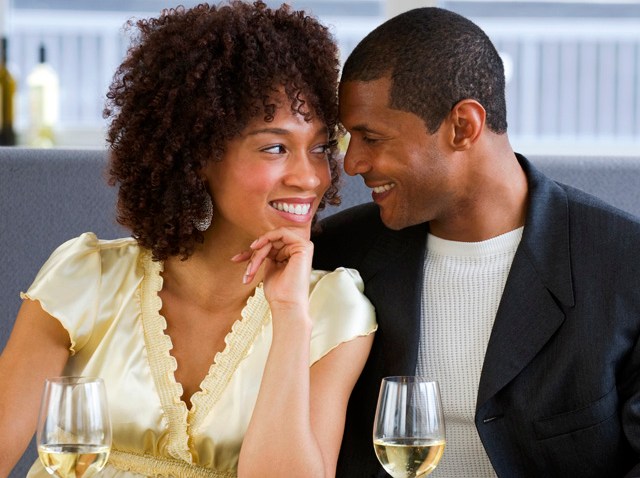 Oh la la! Valentine's Day has never sounded so sweet. Whether you're on a budget or looking to splurge on your "boo," here are some places where you can enjoy a truly romantic night, or weekend.
Crowne Plaza – Located on City Ave., this cozy retreat is perfect for couples looking to stay local without breaking the bank. At $149 per night, deluxe accommodations include: a bottle of champagne, chocolate covered strawberries, and a $40 restaurant voucher to Avenue Grill. Pretty good deal right?
The Joseph Ambler Inn – Lucky for you, you don't have to be "Don Juan" to make your partner swoon. The Joseph Ambler Inn sits upon acres of picturesque countryside. It's affordable too. Imagine this -- a three-course candlelight dinner for just $35 per person. Make a weekend out of it at rates ranging from $89-175 per night.
Radisson Hotel – So we've all been for a ride through the beautiful and historic Valley Forge, but I bet you've never thought to stop at the Radisson. This hotel offers exotic fantasy suites that will make your partner starry-eyed. Escape reality and take a ride on the "Titanic." Become a castaway on "Gilligan's Island." Maybe you have a thing for "Leather and Lace?" Well, there's a room for that too. With these, and 17 other unique themes to choose from, this Valentine's Day will be unforgettable. Rates start at $179 per night.
Sofitel -- How does a gift of chocolate or flowers upon arrival, bottle of champagne, and an in-room breakfast served each morning sound? "An Air of Romance" package is for couples who are serious about keeping the flame ignited. At $260 per night, you can experience a touch of France without ever leaving Philadelphia. Let the romance begin.
Cove Haven— Say "I do" all over again. Cove Haven, in the Pocono's, is offering free vow renewals to all resort guests every Friday during February. Make it a weekend retreat and cozy up with your sweetheart next to the fire. Other fantastic Valentine's Day specials are also available for couples who aren't hitched.
Hershey Park— Sorry kids, this weekend it's all about mom and dad's amusement. The Hotel Hershey and Hershey Lodge are offering sweet deals ranging from $239-$348 per night. The "Sealed With A Kiss" romance package comes complete with a rose petal turndown. Don't forget the champagne, chocolate covered strawberries, full breakfast, and gigantic 7oz. Hershey Kiss. What a delicious deal.