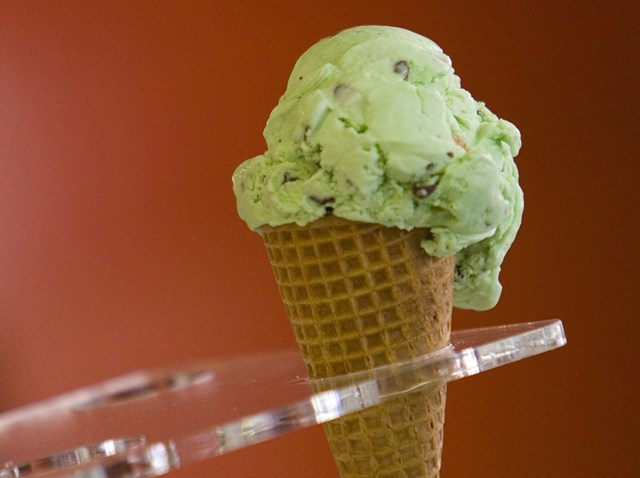 There isn't much better than free ice cream on a hot summer day.
Cooking Channel is bringing just that to the Reading Terminal Market on Weds., July 28.
From 10 a.m. to 6 p.m. stop by the ice cream truck across from Bassetts Ice Cream on 12th Street for some free scoops.
Philly is one of Cooking Channel's last stops on their trek across the country in their customized ice cream truck.
"After Cooking Channel's successful launch, we wanted to celebrate with fans across the country with ice cream, a summertime favorite," Susie Fogelson told readingterminalmarket.org. Fogelson is SVP of Marketing, Creative Services & Brand Strategy at Food Network and Cooking Channel.
In each city, Cooking Channel has teamed up with a local ice cream shop. Here, it's Bassetts Ice Cream.

Cooking Channel's Ching-He Huang of Chinese Food Made Easy will be at the Market to welcome ice cream-lovers and fans.
Food enthusiasts may get the chance to share some cooking and food tales and if you're filmed, you may see yourself on Cooking Channel.
If you miss the free ice cream giveaway in Philly, you have two chances to catch the one at the Atlantic City Food & Wine Festival on July 31 and August 1. There, Cooking Channel is featuring Springer's Homemade Ice Cream.
In A.C., you can meet Roger Mooking of Everyday Exotic, Darryl Robinson of Drink Up, as well as Ching-He Huang.
On Saturday, the truck will be giving away ice cream at the Festival from 11 a.m. to 7 p.m. On Sunday, it will there from noon to 4 p.m.
So eat up and cool down at one of these ice cream truck stops.