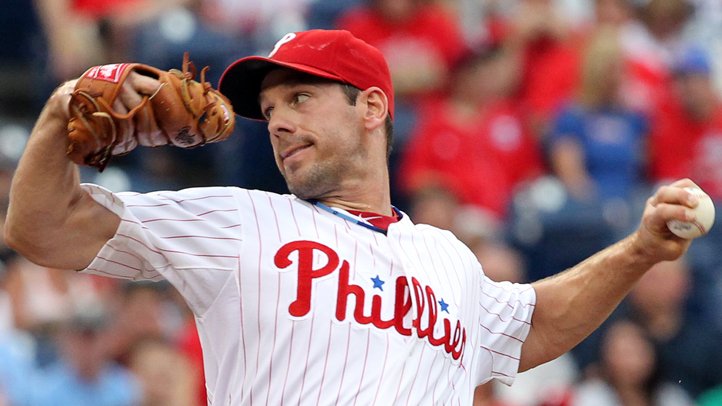 On the heels of the news that Cliff Lee was put on waivers (even though it's really not news at all) comes a report from CBS' Jon Heyman that the lefty did not clear waivers, meaning that he was claimed by another team.

As we discussed on Thursday, this doesn't mean anything. Yet. While the most likely scenario is that Lee was claimed by a team in an effort to prevent another team from claiming him (and thus potentially bolstering their team), the possibility exists that Cliff Lee could be in another team's uniform before too long.

However, that possibility is very remote, and here is why:

First, the Phillies have to work out a trade with the team that claimed Cliff Lee. They obviously couldn't work out a trade before the non-waiver trade deadline, where there were more suitors, so the possibility of them getting a suitable package in return (and a ton of salary relief) is not very likely.

Second, Cliff Lee does have a no-trade clause that allows him to block a trade to all but eight teams. That also applies to waivers, so if the team that claimed him is not among the eight, then there is a good chance that he'll block it, anyway.

Third, why would the Phillies want to trade him now? It doesn't make any sense to work out a trade when there is only one team in the mix, because it decreases the chances of getting a good return. The ideal time to trade a player is before the trade deadline or in the off-season, because you have multiple teams in the mix, which drives the player's price up.
Fourth, Cliff Lee is still a really, really, really good pitcher, and for all intents and purposes, the Phillies intend to compete in 2013. If they wish to do that, they'd be better off with Cliff than without.

So, as you can see, it looks like Cliff will remain with the Phillies, and that's a good thing. Yes, I suppose that it could happen that the claiming team is one that he would approve a trade to, and it is possible that Ruben Amaro is willing to step back and let that team take Lee and his remaining salary, which is nearly $90MM.

But, really, this is a formality. Like we said, players getting placed and claimed on waivers happens all the time, so it should come as no surprise that Cliff Lee was claimed. So you can all relax.