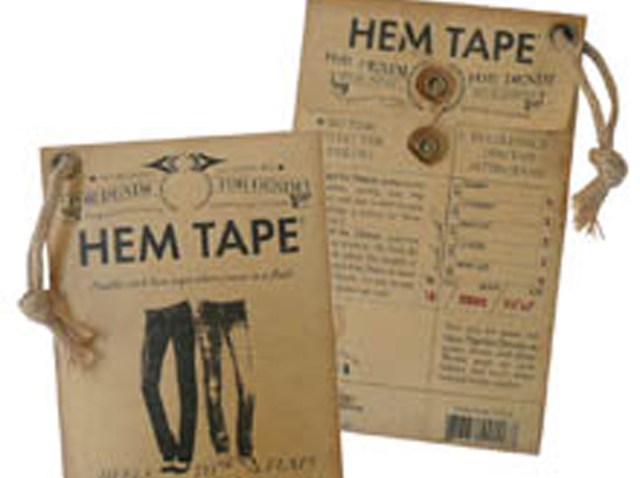 DIY Hem for Your Designer Denim!
An "original hem" can cost you more than $25 at a local tailor so opt for an at-home solution instead. Hem Tape was made exclusively for denim and it's a easy and inexpensive way to hem your jeans. Better yet, you don't have to decide between hemming your jeans for heels or flats because this temporary tape allows you to switch between both lengths.
Hem Tape for Demin: $12
Instead of buying new boots this season, repair your old ones!
A good cobbler can take your outdated boots and turn them into fashionable footwear for leas than $30! Have them replace the soles, add new heel tabs and don't forget the polish!
DiGiulio's Footwear: 826 Haddonfield Road, Cherry Hill, NJ, 856.488.9100
Villa's Shoe Repair: 266 S. 19th Street, Philadelphia, PA, 215.545.5837
Revitalize Your Old Coat with New Buttons!
Adding new buttons to a jacket can take it from a dated dud to a modern marvel in an instant! Buttons can be really inexpensive if you know where to look so start your search at Thrift Stores, on Ebay and even online!
Various Buttons: $0.49 available at M&J Trimming