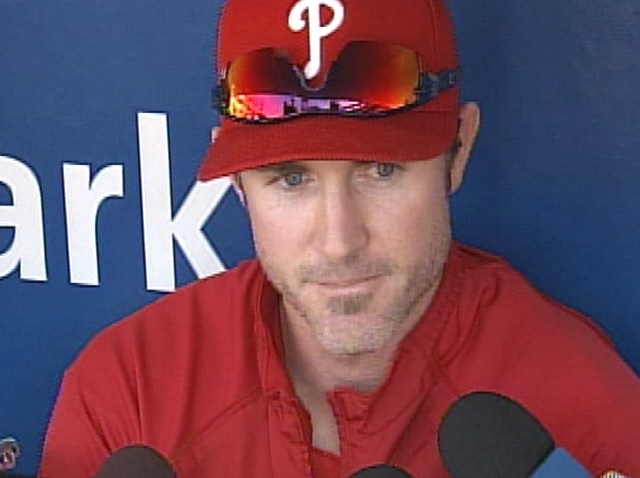 Brace yourselves for some bad news, Phillies fans: Chase Utley is not expected to make his Opening Day start with the club.
Take a breath and collect yourself, if need be.
Just when you thought Luis Castillo's 0-fer debut couldn't get much worse, we now have to deal with the fact that our beloved second baseman will begin the season on that list reserved for the disabled, thanks to a nasty bout of chronic patellar tendinitis.
From the mouth of General Manager Ruben Amaro, as tweeted by CSN's Jim Salisbury:
In reality, this should come as no surprise to anyone who has been following the Phillies this spring, as Utley has yet to come close to appearing in a spring training game. And any positive reports that stem from him getting good swings in the cage are swiftly negated by the fact that he is also fielding his position from a seated position, which will more than likely have a significant impact on his range in the field. But what do I know? I'm just a blogger, after all.
This really doesn't change anything, as most of us figured that it was just a matter of time before the official word came down from on high. With just over a week to go until Opening Day, the only thing to speculate about is his immediate replacement on the field and in the lineup.