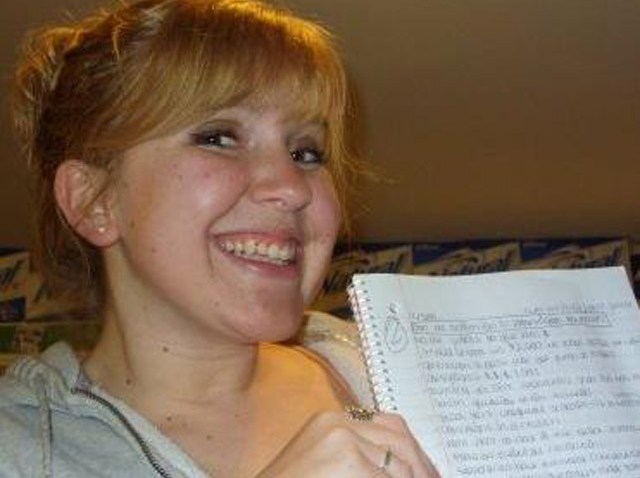 Dating someone in college is both tricky and difficult. They are of their own breed, which hopefully means that college relationships aren't the same type of relationship as those that exist outside of college in the "real world". At least I hope so.
In high school, being in a relationship with or "dating" someone meant just that -- going on actual physical dates to various locations with another person.
Even though I went to a boarding school with limited opportunities to go off-campus, this culture of dating still existed -- Westtown School provided many opportunities for off-campus excursions during the weekends, such as dessert trips, rides to the mall or visits to the movies.
Since most of us live on our own in college (whether in dorms or off-campus), I thought that maybe this dating trend would continue. We would have ample opportunities to take a prospective date out for dinner, hiking or a movie -- all without any "authority figures" (such as our parents or dorm parents) hanging over us and setting guidelines (such as curfews, who could take the family car, etc).
I thought all of the above would happen in college. I was mistaken. Maybe I haven't run into that person who still does all of those things yet, or maybe one of my friends has a relationship like this that I don't know about.
I don't want to write everyone in a college relationship off, saying that they don't go on actual dates anymore. It's not fair to do so, as these elusive relationships could actually exist.
But it seems that dates don't exist in the college-dating world. "Dating" or being in a relationship with someone means going to parties together, maybe grabbing a meal at the Student Union building, or (as is the case most of the time) just going over to each other's rooms/houses and watching movies or TV shows.
At first, I didn't mind, but now, as a senior in college, I do.
What happened to wanting to win someone over by WANTING to take them out of the college community to do things?
I don't know what has happened that not going out is now the now the college norm for a dating life, but it's getting wearisome. Is it too much to ask for to want a real date instead of another night with the TV?
---
Eudora Linde blogs weekly about her senior year at Shippensburg University.