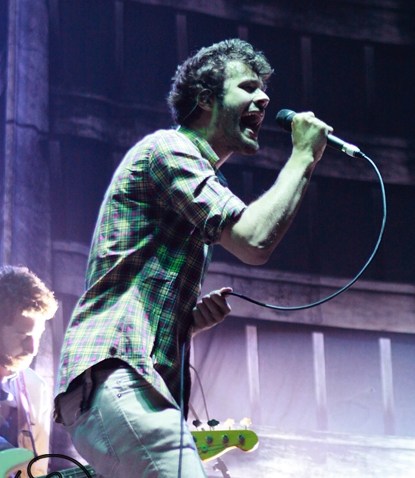 Still scrambling for those perfect holiday recipes? Here's some healthy Turkey Day favorites from Campbell's.

Roasted Butternut Squash & Gruyere Bread Pudding
Prep/Cook: 30 minutes
Makes: 4 servings

1 cup fresh, diced butternut squash
1/4 tsp. curry powder
2 tbsp. olive oil
1 cup croutons (Pepperidge Farm)
1 cup milk
2 eggs
1/4 cup grated gruyere cheese

1. Heat oven to 350 F .
2. Toss the diced butternut squash in curry powder and olive oil to coat evenly. Bake the butternut squash until tender and golden brown.
3. Mix the croutons and butternut squash together and spoon in to a casserole dish.
4. Whisk the eggs, milk and cheese together and pour over the butternut squash and croutons. 5. Bake at 350 F until set, about 20 minutes.
Serve

TIP: *Or substitute your favorite cheese


Spinach-Cheese Swirls
Thaw: 40 min.
Prep: 20 min.
Bake: 15 min.
Cool: 10 min.
Makes: 10 servings (2 pieces each)

1 egg
1 tbsp. water
1/2 cup shredded Muenster cheese or mozzarella cheese
1/4 cup grated Parmesan cheese
1 green onion, chopped
1/8 tsp. garlic powder
All-purpose flour
1/2 of a 17.3-oz. pkg. Pepperidge Farm® Puff Pastry Sheets (1 sheet), thawed
1 pkg. (about 10 oz.) frozen chopped spinach, thawed and well drained

1. Heat oven to 400°F. Beat egg and water in small bowl with a fork.
2. Stir Muenster cheese, Parmesan cheese, onion and garlic powder in medium bowl.
3. Sprinkle flour on work surface. Unfold pastry sheet on work surface. Brush pastry sheet with egg mixture. Top with cheese mixture and spinach. Starting at short side, roll up like a jelly roll. Cut into about 20 (1/2") slices. Place slices, cut-side down, onto 2 baking sheets. Brush slices with egg mixture.
4. Bake 15 min. or until pastries are golden brown. Remove pastries from baking sheets and let cool on wire racks 10 min.

*For best results, make sure to remove as much liquid as you can from spinach before adding it to pastry. If it's too wet, it may make pastry soggy.
*For Pesto Swirls, omit all ingredients but flour and puff pastry. Unfold pastry sheet as directed above. Spread 1/2 of an 8-oz. pkg. cream cheese, softened, on pastry sheet to within 1/2" of edge. Top with 3 tbsp. pesto sauce and sprinkle with 1/4 cup finely chopped walnuts. Brush edge of pastry sheet with water. Roll up pastry and proceed as directed above.
*For Ham & Broccoli Swirls, omit spinach, cheeses, onion and garlic powder. Unfold pastry sheet and brush with egg mixture as directed above. Spread 1/2 of an 8-oz. container whipped cream cheese with chives on pastry sheet. Top with 1 cup frozen chopped broccoli, thawed and well drained and 1 cup finely chopped cooked ham. Proceed as directed above.
*For a flavor twist, try a different cheese. Any shredded cheese will work in this recipe.

Glazed Pears in V8 VFusion Pommegranate Blueberry
Prep/Cook: 30 minutes
Makes: 4 servings
3 pears, peeled and cored
11/2 Cups of VFusion
2 Tbsp. corn starch
Pinch of salt
1/8 tsp. ground black pepper
1/4 C. toasted peeled and chopped hazelnuts

1. Heat oven to 350 F .
2. Combine the VFusion and cornstarch with a whisk in a mixing bowl to combine.
3. Toss the halved and peeled pears in the mixture in a mixing bowl.
4. Bake on a sheet pan at 350 F for 15 minutes until syrup reduces and pears are tender.
5. Garnish with the toasted hazelnuts.

Roasted Spaghetti Squash with Parmesan and Herbs
Prep/Cook: 30-45 minutes
Makes: 4-6 servings
1 Spaghetti Squash, halved
1/4C. Parmasan cheese, shredded
2 Tbsp. herbs, chopped
2 Tbsp. butter
1 Tbsp. honey
Pinch salt
1/8 tsp. ground black pepper

1. Heat oven to 350 F .
2. Place halved squash on a lined sheet pan and roast in a 350 degree oven for 25 to 30 minutes until the squash is fork tender.
3. Scoop the squash when cooled slightly, into a mixing bowl.
4. Season the warm squash with the cheese, herbs, butter and honey. Toss lightly to coat.

For more recipes, click here.