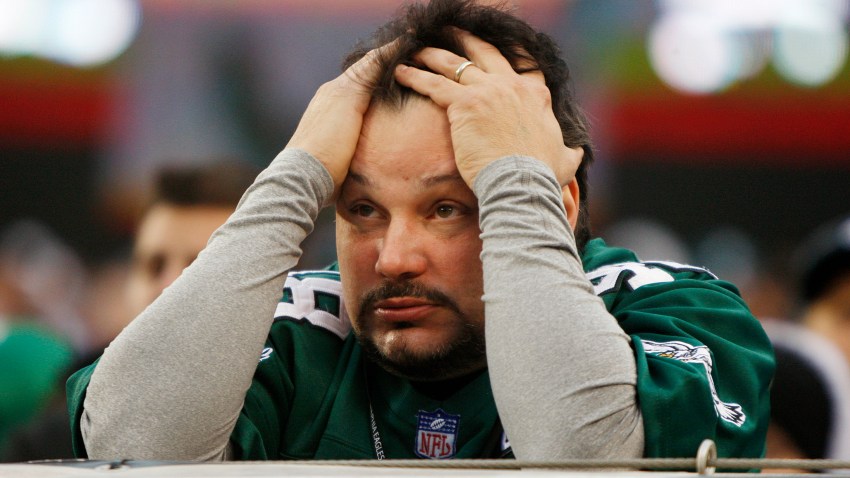 There were a number of awful parts to the latest Eagles debacle. But by far the worst, to my mind, was the utterly embarrassing play of Michael Vick.
Eagles fans are used to Andy Reid refusing to run the ball. They are used to seeing a wide receiver corps that consists of a bunch of 3rd stringers. At this point, the inability of the back seven to provide any deterrence in coverage or protect yet another fourth quarter lead is commonplace and expected.
Vick had his legs yesterday, and made some typically great scrambles. But his passing was atrocious on a number of levels. Certainly the defense deserves a lot of blame today, but a $100 million quarterback cannot be outplayed by John Skelton. That's inexcusable.
47.1% = Michael Vick's completion percentage. That was the second-most inaccurate performance Vick has had since he returned to the NFL, and it contributed to his worst quarterback rating since 2006. I know he was missing his two favorite targets, but I'm not sure they would have helped much. Vick kept making terrible decisions, throwing into double coverage more than once. Truthfully, he's lucky to only have two interceptions.
6 = LeSean McCoy carries in the second half. The second half play calling was perhaps the worst by Marty Mornhinweg since he assumed those duties in 2006. Vick was having a poor day and was missing both Jeremy Maclin and DeSean Jackson. McCoy was his typical self, running at a 5.8 yard per carry average — much higher than Vick's 3.8 passing yards per attempt. And yet, with a touchdown lead, the solution was to pass?
8 = Punts by Chas Henry. He only had 20 total through the first 8 games.
3/4 = Cardinals red zone touchdown efficiency. Same as last week.
146 = Receiving yards for Larry Fitzgerald. When Fitzgerald lined up against Nnamdi Asomugha last year against Oakland, the cornerback held him to only 2 receptions for 26 yards. This year, whatever Juan Castillo's plan was, it didn't involve copying that successful formula. Both Asomugha and Asante Samuel had key interceptions, but Skelton continued to find Fitzgerald in mismatches against linebackers and even rookie safety Jaiquawn Jarrett.
30th = Cardinals' Football Outsiders DVOA rank prior to this week. They are a bad team. And they didn't even have their starting quarterback. So what does that tell us about the Eagles? They are truly disgraceful.