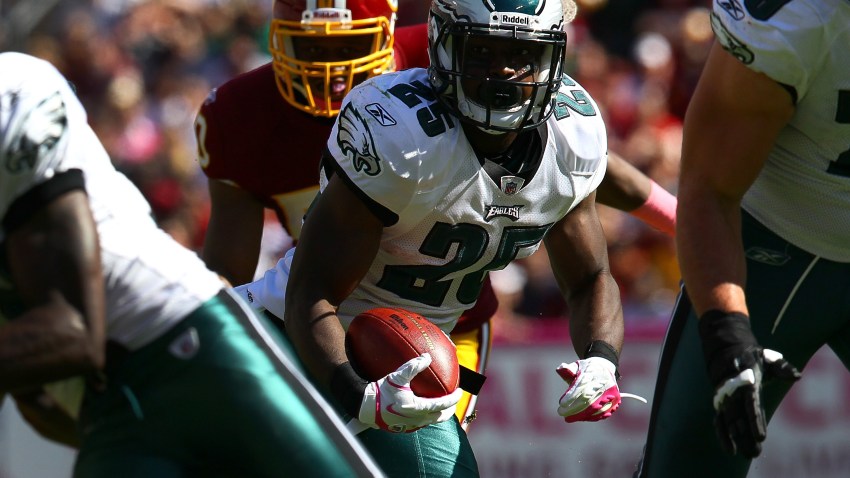 Finally, a win.
It wasn't always pretty, but at least the Eagles have grabbed back a bit of pride going into the bye week. I shudder to think what the next two weeks would have been like at 1-5. Let's break down the game a little bit, shall we?
28 = Carries by LeSean McCoy. Ah, sweet run game. As I said last week, not increasing McCoy's workload would be a fire-able offense. So Andy Reid and company get to keep their jobs, at least for now (even though after the game McCoy intimated that having so many runs wasn't the plan). I think the plan was to protect the offensive line, and on Sunday that meant a heavy dose of McCoy, as well as short drops and quick passes. Michael Vick did his job, not trying to hold on to the ball too long. Most of the time it was three/five steps, immediate throw.
+2 = Eagles turnover differential. How to lose games, for dummies: turn the ball over. Vick and Vince Young each threw an interception, so that hasn't improved much. But the defense, with a career performance by Kurt Coleman and a huge assist from Rex Grossman, showed up to play.
9 of 17 = Receptions, total, by the Redskins tight ends and running backs. The Eagles defense did a good job against the run for the first time this year (only 42 yards on 14 carries). But they definitely didn't solve their tight end problem, seeing as Fred Davis was basically Washington's only offensive threat. At least on the first watch, it looked like Jamar Chaney was covering Davis on the majority of plays, and he didn't inspire much confidence in that role. Still, if that's the biggest problem on defense, the Eagles can live (and win) with it.
2:27 = Time remaining in the second quarter, after which the Eagles let up 13 unanswered points the rest of the game. This kind of inconsistent effort is why I didn't want to celebrate last week's second half comeback. Through six weeks, this team has yet to play a complete game. If you want to win consistently (read: against quarterbacks with a sense of ball control), you need to play well for more than a quarter here and there.