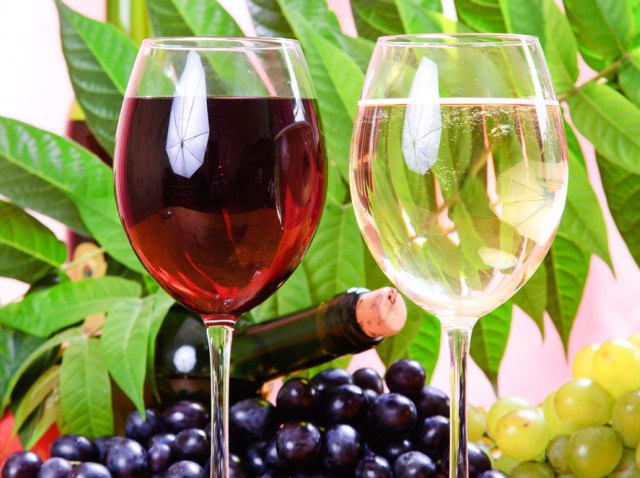 There is a way to go out this Independence Day weekend and not deal with the ridiculous crowds at the shore or in the city. Go to the 5th Annual Brandywine "Big Bang" BBQ.
Enjoy wine and BBQ at six different wineries and vineyards on both Saturday and Sunday.
At Black Walnut Winery, listen to live music while tasting wine and food from Jimmy's BBQ. Holt 45 will play Saturday from 1 to 5 p.m. and Scott Wham on Sunday from 1 to 5.
Chaddsford Winery features live music both days from 2 to 5 p.m. and BBQ grilled by Nick's Chicks. Beats Workin' plays on Saturday and Hake & Jarema plays on Sunday.
At Kreutz Creek Vineyards, eat pulled pork sandwiches to your hearts content while listening to jazz music by Swing Set from 2 to 5 p.m.
If BBQ isn't your thing, try out the organic cheeseburgers at Paradocx Vineyard and of course, wine. Hours are noon to 9 p.m. Saturday and noon to 6 p.m. Sunday.
Picnic at Penns Woods Winery and enjoy wine tastings and catered food from The Inn at Yellow Springs. The winemaker and vineyard manager will be available to answer any questions. Chris Adams will provide the music. He's a little different than other musicians -- all his equipment is powered by a solar panel. Hope it's sunny.
Try a newly released wine at Stargazers Vineyard to go along with BBQ catered by Moonlight Catering. There will be lavender products and artisan cheeses for sale. Bring your own acoustic instruments and provide the entertainment. Hours are noon to 6 p.m. Saturday and noon to 7:30 p.m. Sunday.
Click here for more information.