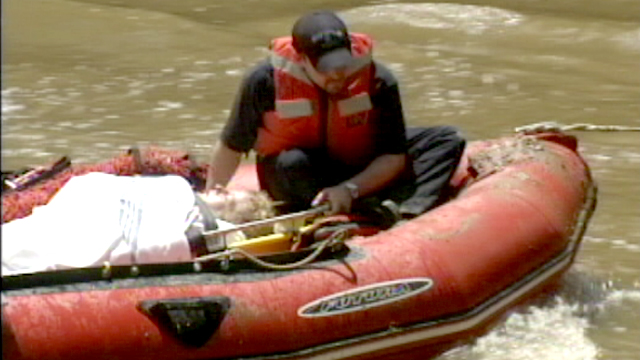 There were a few tense moments along the Brandywine River Sunday when a group of Boy Scouts, out canoeing, needed to be rescued.

Members of a Pennsylvania scout troop from Boothwyn, Delaware County were drifting down the river near Chadds Ford when their canoes got tangled and stuck in some trees, fire officials said.

The rushing waters, left high and rough from Saturday's strong storms, trapped the scouts near the Brandywine River Museum. Rescuers swooped in to get everyone out of the water.

Two people were taken to Crozer-Chester Hospital with what appeared to be minor injuries.

The rescue happened just a few miles downstream from where two brothers drowned last week when they went out kayaking after Tuesday morning's violent storms. One brother's body was recovered that same day. The body of the other a Presbyterian minister, was found by picnickers Saturday in Pocopson, Pa.