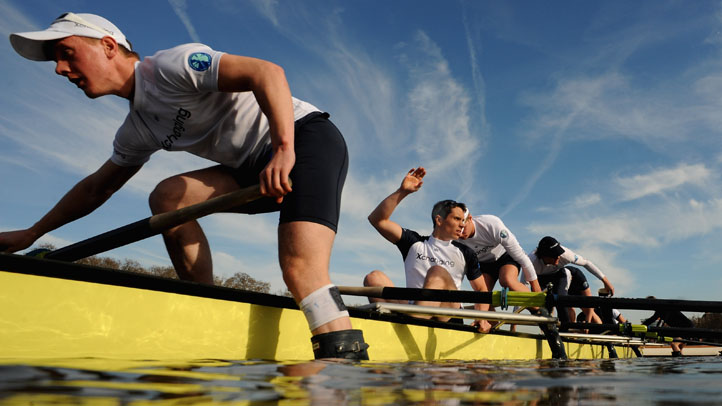 Come show your support for local rowing legend and coach Fred Duling on Saturday, April 2 when Boathouse Row opens its doors to the public in support of the Fred H. Duling Rehabilitation Fund.
Duling experienced a life-threatening fall last December while putting up Christmas decorations at Malta Boat Club.
The proceeds will be used to help Duling recover at Magee Rehabilitation Hospital.
His spine was fractured in four places, he suffered multiple facial fractures and was unable to move his body below his upper chest, according to PullforFred.com.
The boathouses will be open to the public from noon to 4 p.m. and will offer tours of the iconic buildings.
The day will be filled with fun, rowing-related activities like the Learn to Row Program, a Rolling Barrel beer tasting and a chance to test your skills on an ergometer, a.k.a. a rowing machine.
You can also watch the Pull For Fred erg competition at Fred's boathouse at 3:30 p.m. and attend talks from Olympic and National Team rowers.
Admission is free for children under 12, $15 for students and $25 for adults. You can also pick up a box lunch for $15 at Malta Boat Club.
Even if you can't make the event you can still help Fred by donating online.