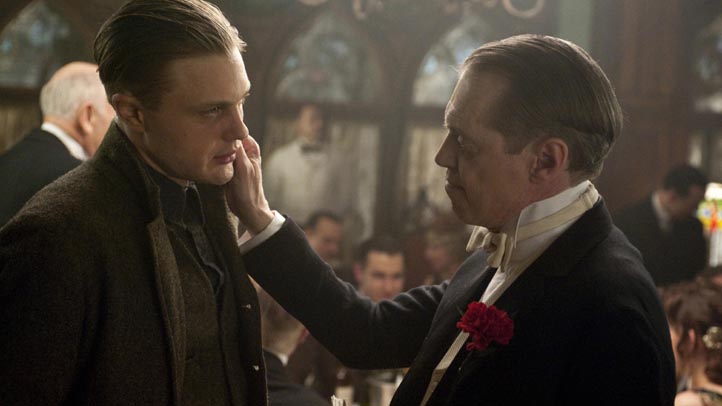 Can't wait until this fall for season 2 of HBO's Boardwalk Empire? You may be in luck.

The show is based on Atlantic County treasurer Enoch "Nucky" Johnson, played by Steve Buscemi.

This summer, tours will be given in a 1920's themed trolley with on-board live entertainment from an actor portraying Nucky from the show.

The tour is called "Nucky's Way" and is operated by Academy Bus.
The trolley will make designated stops at The Walk, Tropicana, Bally's, Resorts, Gardner's Basin and Harrah's. Adult passengers can purchase unlimited day passes for $15 in which they can get off at a designated spot and rejoin the tour later.

The HBO series has recently been nominated for 18 Emmys and returns to the air this fall for season two.