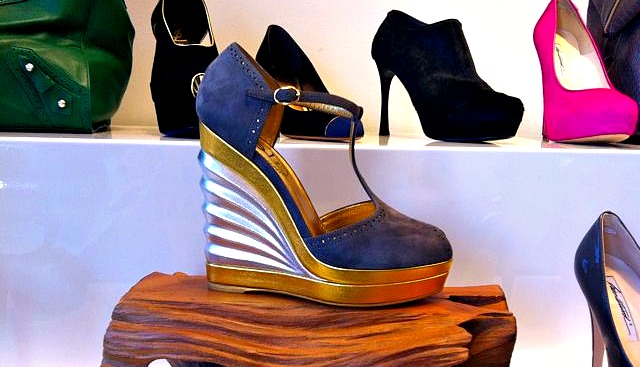 It's no secret that women love their shoes. Beth Shak, a Villanova resident is proof of that. She is the proud owner of 1,200 pairs of shoes.
The average woman spends $25,000 in her lifetime on shoes, a mark that Shak has already surpassed with the collection she values at nearly half a million dollars according to the Today Show.
Shak is a mother of three and professional poker player, turning pro back in 2004. Since then she has participated in the World Series of Poker and the European Poker Tour occasionally sporting her favorite pair of custom made Walter Steiger hot-pink stilettos with a fitting black spade on each heel. "I have people say, 'Where can you get these?' And I'm like, 'You can't. I have the only pair,'" Shak told the NY Post.
The majority of her collection, a whopping 700 pairs, comes from French designer Christian Louboutin, whose heels start at $600 and can cost upward of $4,000.
Shak has created a bond with the employees at Louboutin who often send emails about the latest designs to their very loyal customer. "Louboutin just has such a sense of fashion and elegance and they're unique. There's something about them." Shak told Philly.com.
She's not the only woman with a strong passion for heels, an upcoming documentary that will feature Shak; "God Save My Shoes" explores the intimate relationship women have with their shoes.
It will feature top designers such as Manolo Blahnik, Walter Steiger and of course, Christian Louboutin. Celebrities, Fergie and Kelly Rowland are also among those who express their appreciation for a great pair of stilettos.
Meghan Clearly, a footwear expert and producer of the documentary spoke of shoes as more than just a fashion accessory, "Women are creatures of many moods, and we use shoes to express our moods and change our moods," she told Philly.com