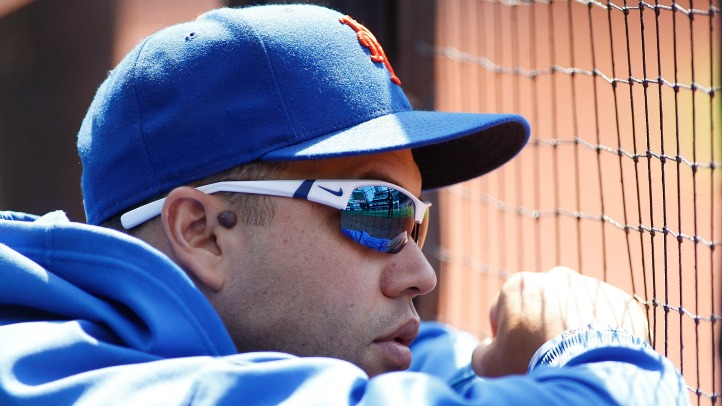 We are a mere six days away from the MLB trade deadline. So, so close to acquiring shiny new players, you can practically taste it! And oh, the delightful possibilities keep tantalizing and seducing us this week, as the Phillies continue to look for people who can hit the ball very hard and help the team win every postseason game -- 16-0. First up, there's this tweet from Mets beat writer Steve Popper:
If you're into this sort of thing - Phillies have two scouts following the Mets from Florida to Cincy.
That's more fuel for people assuming the Phillies are the leaders in the clubhouse for Carlos Beltran's services. Beltran has been mentioned for the Phils almost all season and that chatter has intensified in recent days. But he's not the only one the Phils are pursuing. Presumably, in case they can't work a deal for Beltran, Orioles radio host Jen Royle is reporting that the Phillies are also talking with the Rays about BJ Upton:
Source: Friedman & Amaro are trying to work out a deal for BJ Upton... Nats interest still high.
Royle says the Phillies deny this report -- largely because they're the Phillies and denying the report is what they're supposed to do. The bottom line is this: By the time that trade deadline passes, it's a virtual certainty that the Phillies WILL have traded for someone, if not more than one player.

They aren't going to stand pat. They aren't going to decide that the best moves are the ones you don't make. They're firing away on something and when it's all over, chances are you will be left with a team that is stronger, at least on paper. The Phillies need good bats and they need them cheaply, which means they're going to have to give up young talent to get it.

So consider this the week the Phillies go all in. They're bringing in Upton or Beltran or whoever and making a run at the title. Anything less to them will likely be a huge disappointment, which means you should act accordingly.