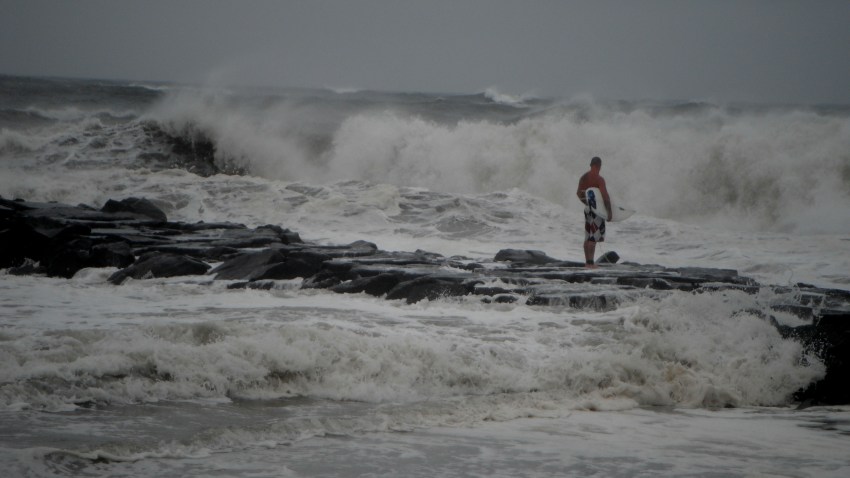 In the wake of Hurricane Earl, Philadelphia residents who want to get out for the holiday weekend have a number of options -- and questions about the powerful rip currents.
Though the mid-Atlantic's beaches are open, some of them have restrictions.
Wildwood in New Jersey and Dewey Beach and Rehoboth Beach in Delaware are the best bets for those who don't want any hurricane rules keeping them down. As of this writing, authorities at those beaches are not imposing any restrictions for visitors.
The beach patrol in Ocean City in Maryland will keep people ankle to knee deep. Same with Atlantic City's beach. The Avalon beach patrol in New Jersey is also advising that beachgoers go only knee deep. No rafts are allowed at Avalon at this time -- and no boogie boards in Atlantic City.
Stone Harbor Beach authorities will let visitors go as far as thigh deep, but they may bring neither rafts nor boogie boards.
Many beaches advise that beachgoers only venture to waist-level depths, including Brigintine Beach, Margate Beach and Sea Isle Beach in New Jersey.