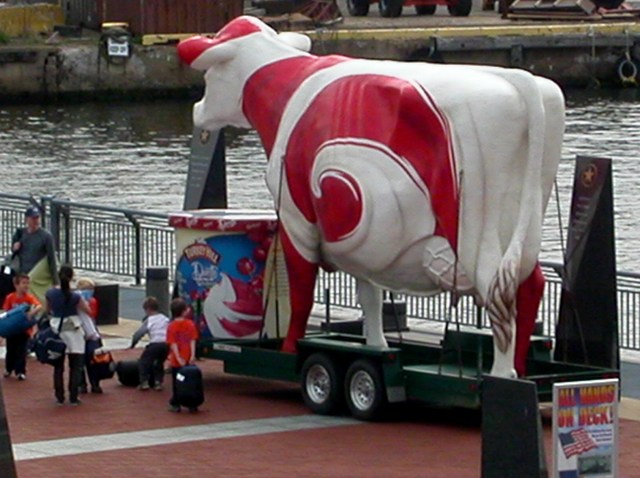 You can take advantage of some freebies this holiday weekend aboard the Battleship New Jersey.
To celebrate Labor Day Weekend, grab your free ice cream samples on Saturday from 10am to noon.
They won't be hard to find -- just queue up at the big red and white Turkey Hill cow!
On Monday, union members can get free tours from 9:30 a.m. to 5 p.m. Totally apropos, we think, for Labor Day.
The Battleship New Jersey is the largest, most decorated battleship in the history of the United States.
The free tours are self-guided. Before you go, we recommend taking a few minutes to get a sense of the "history" you're about to walk through.
We found this clip from the History Channel that gives you a great, patriotic primer. And the "Below Decks Tour" they talk about in the video is now open to the public.