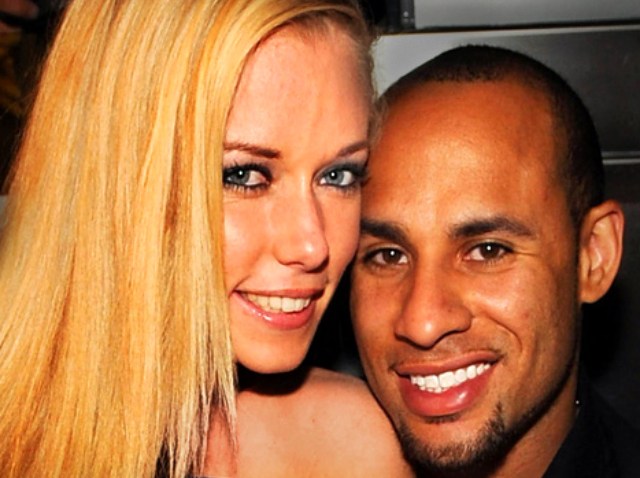 For the second time the Eagles have cut ties with wide receiver/special teamer Hank Baskett.
With the emergence of rookie Riley Cooper, Baskett was relegated to predominantly special teams duty recording no tackles and no catches through the Birds first two games.
At least this season he lasted longer than the one game he played with the Eagles last season.
But enough about Hank -- what about his wife former Playmate Kendra Wilkinson?
The Girls Next Door reality star and her hubby recently bought a place in Two Liberty Place where they live with their son Hank IV. Camera crews recently started filming scenes for Kendra's self-titled E! show, according to the Inquirer's Michael Klein.
The new season of Kendra debuts in November.
It isn't clear if the Baskett's will be leaving their perch above the City of Brotherly Love. Hank looks like he's going to be hauling in passes from Brett Favre in Minneapolis. At least he won't be in Indianapolis again -- an onside kick bounced of his face while playing for the Colts in the Super Bowl.
The guy who replaces Baskett on the Birds 53-man roster is rookie running back Joique Bell. The 24-year-old rusher was signed off the Buffalo Bills practice squad.
It isn't clear if Bell is involved with a hottie like Hank is but one thing is sure -- Bell's lady sure doesn't have her own TV show.