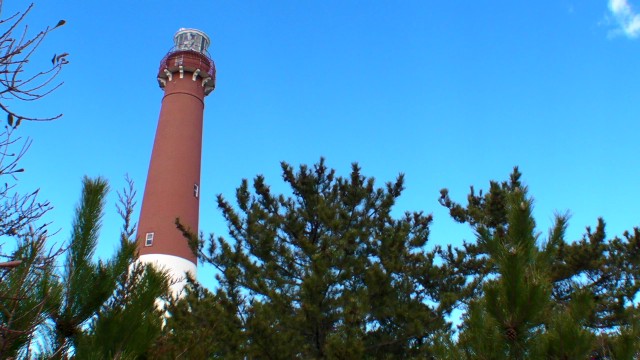 From 217 steps up and 172 feet above sea level, the Barnegat Lighthouse is set to shine for the first time in more than eight decades.
"Everybody's talking about it," said Karen Larson of Barnegat Light, N.J. Wednesday.
Dark since it was decommissioned by the federal government in 1927, "Ol' Barney" as the lighthouse is affectionately called, will be relit at sunset on New Year's Day. That's exactly 150 years after the landmark on the northern tip of Long Beach Island became a beacon for mariners in 1859.
"It's going to be a great, great event," said Angelo Rinaldi, the president of Friends of Barnegat Lighthouse State Park. The non-profit group spearheaded efforts to have the lighthouse relit.
A $15,000 donation from the local Fraternal Order of Police Lodge paid for the lighthouse's new rotating Fresnel lens, after community volunteers decided it was time to bring new light to Ol' Barney.
"This is a pencil beam unit. It shoots out a straight beam, so it won't interfere with any of the households down below. It will carry 21 miles out to sea," Rinaldi told NBC 10 News Wednesday from the lighthouse observation deck.
A low-key ceremony will accompany the flip of a switch Thursday evening. But those who come to see it will, no doubt, be beaming when their beloved lighthouse shines again.
"It's exciting for Barnegat Light," Larson said.