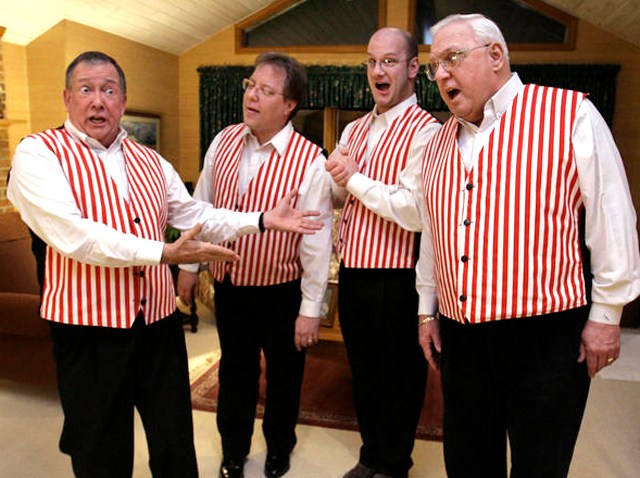 If you're starting to grow a little tired of Lady GaGa and Co., a certain convention in Philly this week might pique your interest.
The Barbershop Harmony Society's 72nd International Convention and Competition is in town from Monday through the weekend.
The competition and showcase attract a talented -- and quirky -- following.
And the convention isn't just for barbershop quartets and choruses. The general public can also come to sessions during the weeklong convention. After all, what Philly resident wouldn't want to attend "How to Sing Your Best and Love Every Minute of It?"
In addition to instructional activities, there should be some pretty fierce competition among the more serious groups. Judges look for skill in the areas of musical quality, presentation and singing.
The singers had better hit their notes perfectly -- mistakes are subtracted from a judge's 100-point max.
Hopefully, the international convention accomplishes the Society's mission in bringing "men together in harmony and fellowship to enrich lives through singing."
If you want to check out this event, the Pennsylvania Convention Center is located on 1101 Arch Street in Center City.
For more details, visit the Barbershop Harmony Society's website.