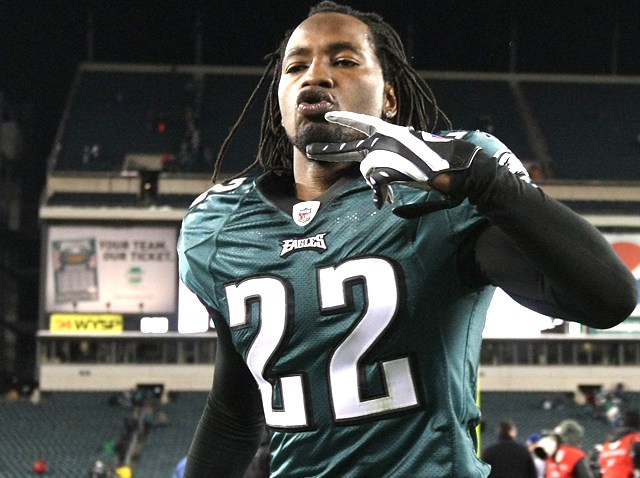 After Sunday's 21-17 loss to the Arizona Cardinals, a reporter pointed out to Eagles Pro Bowl cornerback Asante Samuel that he'd never been on a losing team. Samuel, who previously played for the New England Patriots, said he couldn't understand why this team, now 3-6, had been so bad.
"We're a good team," Samuel said. "I don't know how far off we are from things. It's just real tough. We just keep giving up the game at the last minute."
Samuel returned an interception for a touchdown midway through the second quarter, but he was also part of a secondary that let Arizona backup quarterback John Skelton throw for over 300 yards.
"We're so good, but we keep losing. It's like we're so good, but we're so bad. I can't figure it out," he said.
Asante did say what he thought was missing though: "It's just the chemistry, the camaraderie. Everybody gotta groove together, and figure things out together, and have each other's back. We got a lotta new players and coaches, and we just gotta figure this s*** out."
It's not a good sign that a team that has been playing together for 10 weeks still doesn't have chemistry or camaraderie. By now any new players or coaches should be fully integrated into the system.
The Eagles defense also allowed Cardinals wide receiver Larry Fitzgerald to score two touchdowns and amass 146 yards through the air. Some of those catches were lucky bouches on tipped balls, but other times the coverage seemed to break down.
On 3rd and 10 with 2:55 left in the game, Skelton hit Fitzgerald for a 37 yard gain to the one yard line, past Samuel and rookie safety Jaiquawn Jarrett. Samuel said that it was zone coverage that was set up to surround Fitzgerald.
"We had a zone, and it was stacked where we had one guy on the inside, one guy on the outside, and one over the top," Samuel said.
Clearly it wasn't enough.