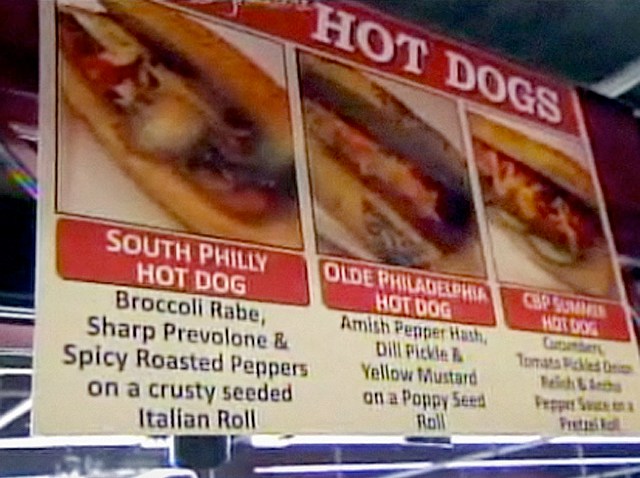 Hot Dog! After almost 6,500 votes, the Phillies' signature hot dog is the South Philly Hot Dog -- an all-beef wiener topped with spicy roasted red peppers, sharp provolone and broccoli rabe.

"The fans have spoken, and it is a fitting choice that Citizens Bank Park's Signature Hot Dog is a representation of baseball's favorite gameday food and the unique flavors from the ballpark's neighborhood," said ARAMARK General Manager at Citizens Bank Park Chrissy Flanigan in a statement.
Fans entered their vote online at Phillies.com and at the ballpark during exhibition games. Voting closed on Sunday.
Second place went to the Summer Hot Dog -- an all-beef dog, topped with cucumbers, pickled onion salsa and rancho pepper sauce on a pretzel roll and third to the Olde Philadelphia Dog topped with Amish pepper hash, dill pickle and yellow mustard on a poppy seed roll.
You can try the South Philly Dog for $5.75 beginning April 12, Opening Day, and continue to enjoy it through the 2010 season.