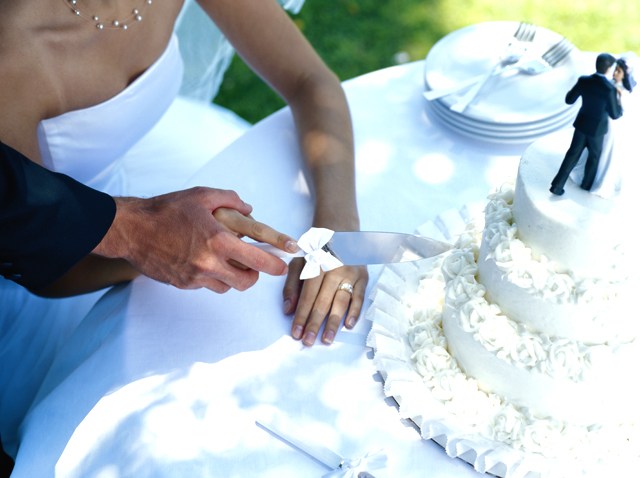 Attention soon-to-be brides – The Omni Hotel will auction off a wedding to benefit Alex's Lemonade Stand.
The wedding is worth more than $50,000 and the bidding will begin on eBay June 15 at $10,000.
For those of you who don't know, Alexandra Scott, diagnosed with cancer before her first birthday, founded Alex's Lemonade Stand Foundation. At age four, she set up a stand in her yard to sell lemonade and raise money for the cure of childhood cancer.
Alex passed away in 2004, at the age of eight. Before her death, she raised more than one million dollars. The foundation continues to raise millions of dollars.
The wedding package is a dream come true. The ceremony and reception will be held at The Omni Hotel's Azalea restaurant for up to 140 people. Dinner will include filet mignon and an open bar. The hotel has offered its penthouse suite for the wedding night.
The package also includes invitations, tuxedos for the groom and seven others, bride's maids dresses, flowers, photography, DJ services, hair and makeup, pre-wedding massages, a cake, wedding bands and of course, the dress.
The bride will have the chance to design her cake with help from the Classic Cake Company.

And now – drum roll please – the honeymoon.
The newlyweds will fly Continental to an all-inclusive resort in Mexico's Riviera Maya for a week. Here's a great perk, staff at the resort will deliver food and drinks to the couple's private balcony any time, day or night.

Talk about luxury.
In case any details were missed, go to aweddingforalex.com for everything included in the wedding package.
Bidding for the wedding begins June 15 at 8 p.m. and ends June 22 at 8 p.m.