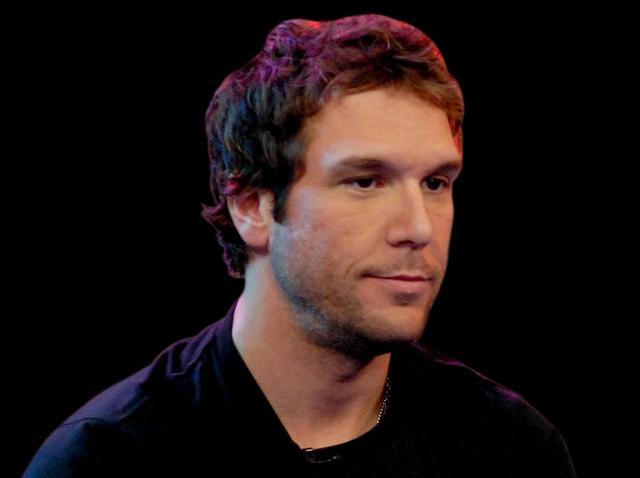 Funny Ferrara: See the hilarious Adam Ferrara Saturday night at Helium. Ferrara has appeared on several Comedy Central specials and has had a recurring role on FX's Rescue Me. He's also appeared in Paul Blart Mall Cop and Definitely, Maybe. Not only a funny man on the big screen, Ferrara kills it when it comes to a live audience. The always witty and uber-talented Ferrara takes the stage at 8 p.m. and again at 10:30 p.m. Helium Comedy Club, 2031 Sansom Street, Philadelphia, Pa. 19103, $25.

Allentown Fair: The beach will be cold and so will the water. Instead, head to Allentown this weekend for the Allentown Fair. The fair will continue through September 7. Admission for persons under 12 is free and for anyone older, it's only $6. Six dollars? You can't beat that for a full day of entertainment ranging from rides, a petting zoo, food and contests. All day ride passes are also available. When you feel like your night's winding down, mellow out with the sounds of Brad Paisley with Dierks Bentley on Saturday and comedy with Jeff Dunham on Sunday. Bring the kids or just a few friends and take a ride to Allentown. Allentown Fair, between Liberty and Chew Streets and 17th and 20th Streets, Allentown, Pa.

Comedy with Cook: Join funny man Dane Cook and fellow beach-goers as you celebrate your Labor Day weekend with a few laughs. Cook will be at the Trump Taj Mahal in Atlantic City all weekend long performing multiple sets. Tickets range from $50 to $110. He has appeared on several Comedy Central and HBO stand-ups, captivated crowds of 70,000 and more and has starred in many comedy movies such as Employee of the Month, Good Luck Chuck and Dan in Real Life. Head to the beach, then laugh all night long. Trump Taj Mahal, 1000 Boardwalk at Virginia Ave, Atlantic City, Nj. 08401.

Polish Fest: Cravin' kielbasa, perogies and polka? The Polish-American Festival this year will include rides, dancing, singing, art, and, of course, food. For only $9, you can enjoy everything the Polish heritage has to offer. See the Maleo Reggae Rockers, that's right, there really is Polish reggae, and many more today through September 13. The festival is all day both Saturday and Sunday. Polish-American Festival, 654 Ferry Road, Doylestown, Pa. 18901.

Sink or Swim: Participate in the 2009 Baggo Tournament or Wing Eating Contest on Sunday at Drinker's Pub. If kiddie games and sloppy wings aren't your thing, you can also try Drinker's $10 All You Can Eat Tailgate Menu from 12 p.m. to 8 p.m. Need something to wash it down with? Well Drinker's has you covered there too -- enjoy 50-cent drafts and $5 Drinker's mugs all day. What a perfect Sunday (with no work Monday). Drinker's Pub, 1903 Chestnut Street, Philadelphia, Pa. 19103, +21.