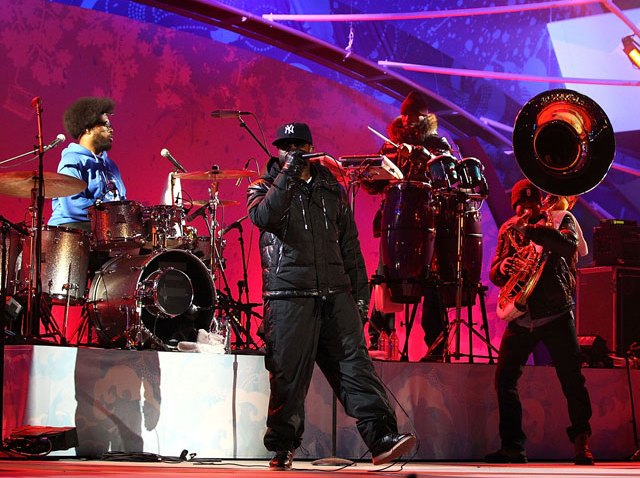 Red Bull Flugtag: For the first time in history, Red Bull's popular flugtag comes to our area. See teams compete on the Camden Waterfront with their creative, homemade, human-powered flying machines. Be sure to arrive early as previous challenges reel in more than 100,00 people. Camden Waterfront, 1 Cooper Street, Camden, Nj. 08102, Free, 1 p.m.
Bluesfest: Rock out this Saturday afternoon in Jersey at the Delaware River Bluesfest. The outdoor concert will feature Savoy Brown with Kim Simmonds and special guests David Sancious and Jim Weider Blues Project, Kal David and The Real Deal with Ms. Laurie Bono and local favorites, J. B. Kline Band, Don Mayer Band, Joe Zook and Paul Plumeri and T. J. Nix/Paul Plumeri Blues in Disguise. Stockton Inn, 1 Main Street, Stockon, Nj. 08559, $35-$40, 1 p.m.
Two Days of Music: Head to AC this weekend to party with top DJ, Victor Calderone, at Superstar Theatre on Saturday. Wake up and do it all over again at the Hilton A.C. Beach Club and Bar on Sunday. Bring your friends to the Nervous Beach Party featuring electronic duo Chus and Ceballos, Saeed Younan and more spinning all day. Tickets begin at $40 for the Saturday show or see both for only $44. Superstar Theatre, 133 Boardwalk, Atlantic City, Nj. 08401, $40, 10 p.m. Hilton Beach Bar, Boston and Pacific Avenue, Atlantic City, Nj. 08401, +21, $25, 12 p.m.
Backyard Barbeque: Snack on delicious Cajun barbeque and Latin cuisine at the Camden Backyard BBQ Sunday afternoon. Right over the river, enjoy the sounds of Ivan Neville's Dumpstaphunk, Marcia Ball, The Radiators, Big Sam's Funky Nation, 61 North, Conrad Oberg and more. This all-day event will have something for the adults, kids activities, concession stands all while promoting health and wellness. Wiggins Waterfront Park, Mickle Street and Riverside Drive Camden Waterfront, Camden, Nj. 08103, Free, 2 p.m.
Legendary Roots: Why stop partying in the afternoon? Head to the Borgata to see Philly's own The Roots. The jazz, hip-hop and soul group will also share the stage with up-and-coming R&B star, Melanie Fiona. Join the after party with "Break Your Heart" superstar Taio Cruz at Borgata's MIXX nightclub. Borgata Hotel, Casino and Spa, One Borgata Way, Atlantic City, Nj. 08401, $55, 9 p.m.


Still need more to do? See our events calendar.