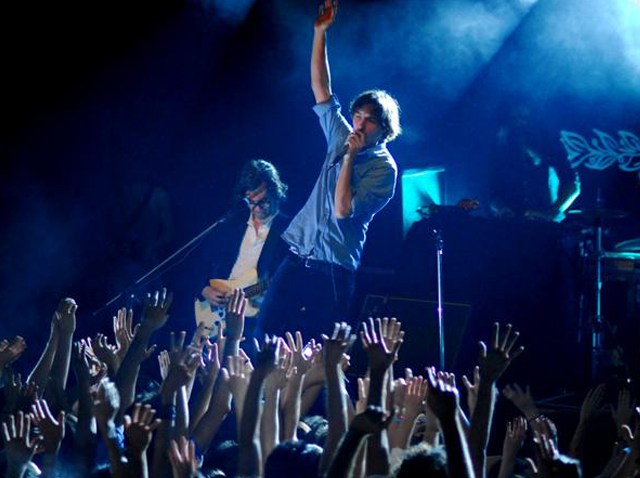 Happy Hour: Who doesn't love half-priced pizza especially when you add $5 Bud Light and PBR pitchers with it? This happy hour special couldn't get any better. Head to McGillin's Old Ale House tonight between 5 p.m. and 7 p.m. for some yummy eats and tasty beer. Dance, drink and have a good time in this 149-year old bar. McGillin's Old Ale House, 1310 Drury Street, Philadelphia, Pa. 19107, +21, 5 p.m.

Killer Concert: See alternative rock bands Phoenix and Chairlift tonight at the Electric Factory. Phoenix, hailing from France, have being touring the U.S. and Europe for years now. They have recently gained popularity with their hit "1901." Chairlift have also been touring for quite some time. With their unique electropop sound, they've made an interesting impact on the indie music scene. Their show is presented by Radio 104.5 and tickets are less than $25. Electric Factory, 421 North 7th Street, Philadelphia, Pa. 19123, $20-$22, 8 p.m.

Cans, Legs and Mussels: Tonight, enjoy big cans and long legs—we're not talking body parts, it's all about the best beer, crab and mussels in town. Head to South Philly Bar and Grill for some tasty all-you-can-eat snow crab for $19.95 and endless mussels and pasta for $15.95. What better drink to go with you meal than $3 23 oz Bud Light and Bud Light Bombers or $4 24 oz Twisted Tea and Foster Oil. The patio is open and tables are out, great for a few rounds of beer pong before the game begins. Because it's game night, enjoy the Phillies' Game Night Special, $2.50 lager drafts and $5 ballpark baskets consisting of two hotdogs and waffles fries with cheese. Cheer the Phillies on as you chow down with a beer in hand. South Philly Bar and Grill, 1235 East Passayunk Avenue, Philadelphia, Pa. 19147.