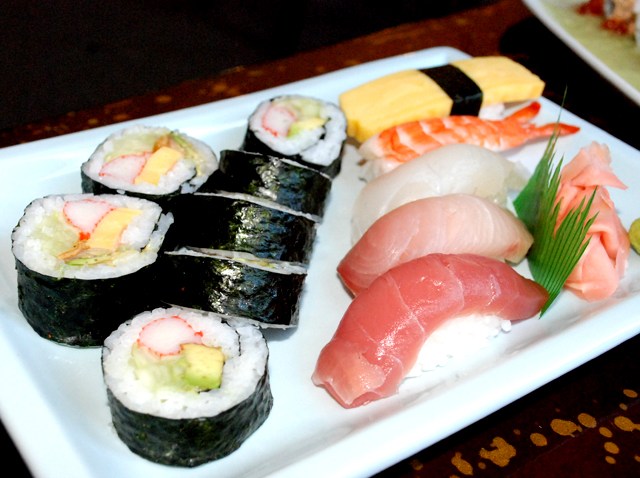 Sushi Specials: Not only does Spamps in Conshy specialize in delicious steak and seafood, they also do sushi. Beginning at 5 p.m., make your way out of the city to enjoy buy-one-get-one-free sushi rolls with your dinner. If you can't make it until 9 p.m. or later, the trendy spot will also offer $2 Miller Lite bottles and $5 wine specials. Spamps, 16 East 1st Avenue, West Conshohoken, Pa. 19428, +21, 5 p.m.
Cooking Class: If you ever wanted to know how the master chefs roll sushi just right or how they cook stir fry to perfection—tonight is your chance. Stop in one of Chef Joseph Poon's hands-on cooking classes for all the secrets. The classically trained chef offers seminars ranging from dim sum, healthy stir fry, basic noodle making, sushi making, the secrets to peking duck and cooking classes with your children. The high-energy lessons range in price and time, so be sure to select exactly what you want to learn. Joseph Poon Chef Kitchen, 1010 Cherry Street, Philadelphia, Pa. 19107, $45-120, 6 p.m.
Karaoke & Dinner: If you can't get reservations to Marmont Steakhouse and Bar for Restaurant Week, stop in for karaoke later in the night. The Old City hotspot embraces bad singing, dancing and good times with your friends beginning at 9 p.m. Plus, they are fully equipped with wireless mics, a professional sound system and tons of songs. Marmont Steakhouse and Bar, 222 Market Street, Philadelphia, Pa. 19106, +21, 9 p.m.

Got a Tip? E-mail Us.
Still need more to do? See our events calendar.