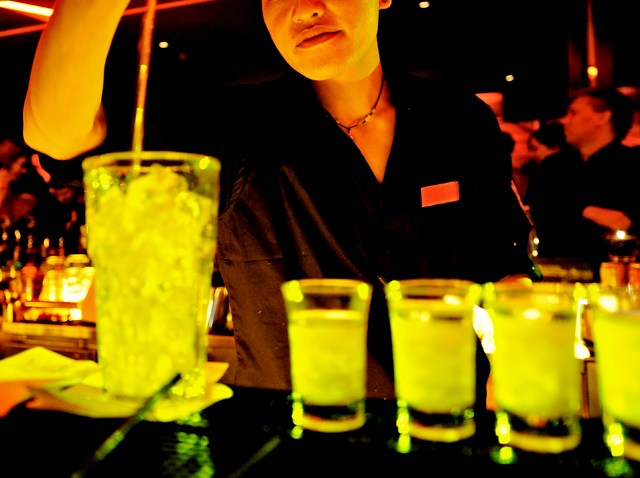 Beer & Barbeque: Whether you're craving a cheap drink or a bite to eat, Bridget Foy's has you covered. The hotspot offers $2.50 Yuengling lager, $3 bottled beer, $4 wine and $4 sangrias. Share a plate of hummus, barbeque duck tacos, crab and scallop dumplings, chipotle chicken wings or pork belly spring rolls for just $5. Plus, if you can't make it to happy hour, see their late night menu for yummy bites under $10. Bridget Foy's, 200 South Street, Philadelphia, Pa. 19147, 4 p.m.
Dining Greek: Head to the bar at the romantic Mediterranean restaurant, Estia. Happy hour specials include complimentary hors d'oeuvres, $4 Alfa Greek lager, $5 Greek mojitos and $6 glasses of wine. Order anything from the traditionally Greek menu including spanakopita, souvlaki and baklava. Estia, 1405 Locust Street, Philadelphia, Pa. 19102, 4 p.m.
Karaoke Night: Get those vocals ready for some good ol' fashion karaoke tonight at Millcreek Tavern. The specials begin at 8 p.m. with a $12 open bar and all-you-can-eat wings until 10 p.m. (when the karaoke starts.) With over 35,000 songs to choose from, a dance floor and a stage, sounds like a perfect night to us. The first prize karaoke winner walks home with $1000. Millcreek Tavern, 4200 Chester Avenue, Philadelphia, Pa. 19104, +21, Free, 8 p.m.

Got a Tip? E-mail Us.
Still need more to do? See our events calendar.