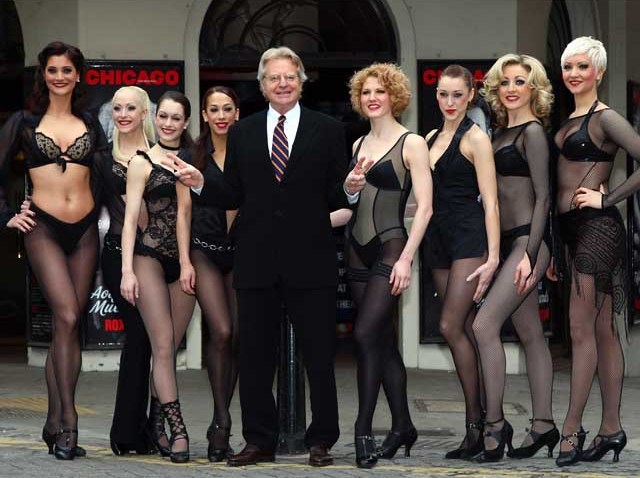 Crazy for Chicago: Hit musical, Chicago, comes to the Academy of Music tonight. Winner of six Tony Awards, two Oliver Awards and a Grammy, this musical is sure to capture the true jazz that lives in Philadelphia. As a special bonus, talk show host Jerry Springer will play the role of Billy Flynn. Springer not only acts, but he also dances and sings. If anything, seeing Springer sing should be enough to come to the show. Bring a date or a friend and see Chicago as the show is only in town through September 20. Kimmel Center for the Performing Arts, Academy of Music, 260 S. Broad Street, Philadelphia, Pa. 19102, $28-100, 7:30 p.m.
Toast to Tuesday: Make a toast tonight at Drinker's Tavern because they're offering some of the best drinks specials in town. Begin your night with $2 Bud Light drafts and $3 Jack Daniels shots from 9 p.m. to 11 p.m. If you're not feeling that, try Drinker's $1 Rolling Rock Ponies, $2 Pabst Rip Cords and $3 Miller High Life. Other specials include $6 Heineken Keg cans, $6 Jager bombs and $8 Miller High Life 40 oz. bottles. Put some change in their jukebox and rock with these awesome specials. Drinker's Tavern, 124 Market Street, Philadelphia, Pa. 19106, +21, Free.
Boogie for Bucks: Bring your best moves to Bob and Barbara's tonight and win some cash. Hosted by ex-flygirl, Chrissy Modell, Bob and Barbara's will be home to one of the wildest cash dance contests in Philly. Round one includes a thirty second dance to one of four songs. Round two gets a bit more difficult as you spin the Wheel of Genres. Finally, the contest ends with a dance off with the best dancers in the building. Winner goes home with $50. Not too bad for a night showing off your moves.Bob and Barbara's, 1509 South Street, Philadelphia, Pa. 19146, +21, $5.