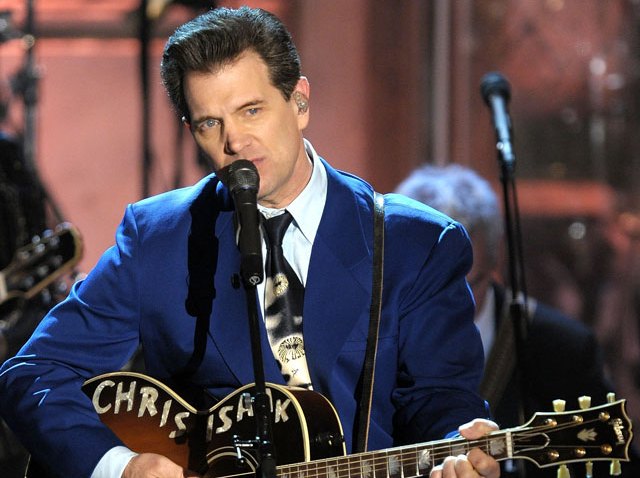 Chris Isaak: Get wicked tonight at the Keswick Theatre with sultry rock star, Chris Isaak. Known for his sex appeal, seductive music and outlandish outfits, the modern-day Elvis will sing "Wicked Games," "Baby Did a Bad, Bad Thing" and plenty more hits. Keswick Theatre, 291 N. Keswick Avenue, Glenside, Pa. 19038, $69.50, 8 p.m.
Speed Dating: Whether you're looking for a future mate or just want to meet some new singles like yourself, tonight's speed dating event at the Hyatt Regency is for you. Enjoy complimentary appetizers, drink specials and a tropical-themed Valentine's Day make-good singles' party. Plus, upon arrival, you'll get lai'd. Hyatt Regency, Penn's Landing, 201 South Columbus Blvd, Philadelphia, Pa. 19106, +21, $45, 8 p.m.
Sebastian Maniscalco: See comedian Sebastian Maniscalco tonight at Helium. For only $10, this Axis of Evil star is sure to have you rolling with laughter. You may also remember Maniscalco from The Tonight Show with Jay Leno and The Late Late Show with Craig Ferguson or his several Comedy Central specials. Helium Comedy Club, 2031 Sansom Street, Philadelphia, Pa. 19103, +21, $10, 8 p.m.