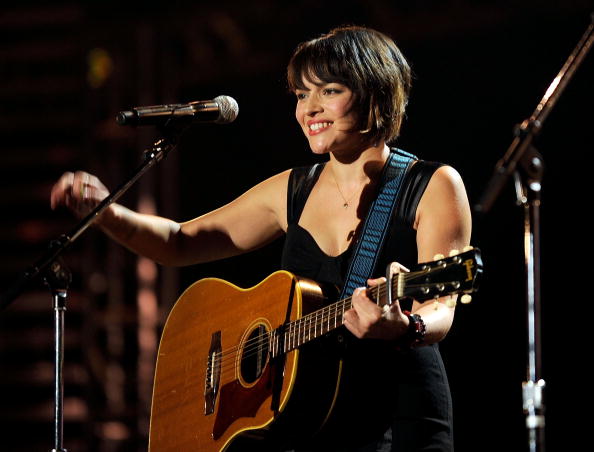 Nickelback: Heavy rockers, Nickelback, are live in Atlantic City Saturday night. The Grammy-nominated group has released six albums and are known for hits like "Rockstar," "Hero," "How You Remind Me" and "Savin' Me." They are joined by fellow rock groups, Shinedown and Sick Puppies. Head to A.C. and rock out all weekend long. Boardwalk Hall, 2301 Boardwalk, Atlantic City, N.j.08401, $35-$89.50, 7 p.m.
Manchester Orchestra: Looking for a good show on a budget? Make Manchester Orchestra a must-see this Saturday at the Troc. The indie rock band will appear with The Features, Biffy Clyro and O' Brother. Four bands for less than $15 is a steal. Jam all night with new music for your ears. Trocadero Theatre, 1003 Arch Street, Philadelphia, pa. 19107, $13.99, 7:30 p.m.
Norah Jones: Multi-talented musician and five-time Grammy Award winning artist, Norah Jones will be here Saturday night. The singer-songwriter will perform hits from her new album, The Fall, as well as hits from her previous albums, Come Away with Me, Feels like Home and Not Too Late. Jones is best known for her singles, "Come Away with Me," "Don't Know Why" and "Chasing Pirates." Her eclectic mix of jazz, folk, soul and country has led her to become one of the most recognizable figures in the music industry. Tower Theatre, S. 69th Street and Ludlow Street, Upper Darby, P.a. 19082, $43-$63, 8 p.m.
Easter Brunch: Treat yourself and your family to a swanky Easter brunch at Le Bec Fin. This Sunday, enjoy a scrumptious breakfast buffet, your choice of entrée and a dessert buffet all for $75. Chef Georges Perrier has prepared the best in French cuisine along with a few American favorites. If you can't make it to Le Bec Fin, try any of the other restaurants offering brunch specials like Bistro St. Tropez, Bonefish Grill, Fleming's and more. Le Bec Fin, 1523 Walnut Street, Philadelphia, Pa. 19102, $75, 11 a.m.
Sunday Funday: Don't want to go back to work on Monday? Savor your Sunday night with a few drinks at Drinker's Pub. The local hot spot offers Lion's Head bottles for under a dollar until midnight and $3 Three Olive drinks from 9 p.m. until 11 p.m. Enjoy their "hangover sampler" until 9. As always, grab a plate of tacos, each only for $1 until 11. Other specials include $1 Rolling Rock Ponies, $3 Bud Light drafts, $3 Soco & lime and Tuaca Shots, $3 Miller High Life and Miller High Life Light bottles, $6 Heineken Keg cans, $6 Red Bull bombs, $8 Pub Car bombs and $8 Miller High Life 40oz. Drinker's Pub, 1903 Chestnut Street, Philadelphia, pa. 19103, +21, Free, 9 p.m.